What will you do if you need to buy something? I guess you'll go directly to Amazon, the USA's #1 retail trade platform. It's a place where shoppers mostly go to buy something, compare offerings, etc. Yet, there's a secret behind Amazon — these are Amazon business opportunities giving anyone a chance to build a steady business. Sounds incredible? Here are 9 reasons why newly minted business owners succeed within their first year of operation on Amazon!
9 reasons why Amazon business opportunities are a sign you've been waiting for
Life is sometimes tough. Regular, 9-to-5 jobs can't always cover all our needs. Should you suffer from that? No way!
At Sellvia, we believe that all the people worldwide deserve to live their lives the best they can.
Starting a business is surely the most effective way to power your financial independence and change your life for the better. There are lots of business opportunities to choose from. How to make up your mind?
Running a business, you need to be one step ahead of all others.
When you consider starting a business, it's a perfect idea to choose the option that gives you more and requires less. Among all the other options, starting a business on Amazon ensures you a lot more business opportunities. Here is why.
1. Every second, Amazon sells $4,722 worth of goods
What's one second? It takes me a second to blink my eyes. It's challenging to do more for that time, right? But Amazon does!
Every second, Amazon gets $4,722 in sales.
It's more than $17 million per hour – people just LOVE shopping there! And they make purchases there without hesitation.
2. Half of Amazon orders get completed in less than 15 minutes
How long do you hesitate when you're eager to buy something in an unfamiliar store? Sometimes it takes me several days to make up my mind. Speaking about Amazon, things are totally different.
Customers complete their orders on Amazon in less than 15 minutes.
This is all about reputation. Everyone knows Amazon as a reliable platform you won't have any issues with. This is why Amazon buyers don't think for long: they're ready to buy on the spot, no questions asked.
3. Amazon's yearly sales are over $300 billion in the USA only
You need to think in advance when you start a business, you know, assess the potential of the platform you're going to work through. Speaking about Amazon, its potential is out of the question.
In 2021, Amazon had $314 billion in yearly sales in the United States only.
The USA is Amazon's biggest market – isn't that the country you want to target? Amazon business opportunities open new horizons for business newcomers at the start and not only.
4. More than a half of Amazon sellers get profitable within a year of starting
Have you always wanted to start your own business, but gotten afraid of failure? There are ways to start a business with no risks. Amazon business opportunities allow you to start a business with ease & succeed almost instantly.
63% of Amazon sellers get profitable right from the outset.
Sounds impressive, doesn't it? Probably, this is because newly minted entrepreneurs spend up to $5,000 to get started on Amazon – but what if they could save on their startups?
5. Manufacturing? Storage? Delivery? Forget it!
Are you fond of solving issues? I guess you aren't. When you choose the option to start a business, pay particular attention to the ones that let you both start and run a venture with no effort.
Having started selling through Amazon, you can easily avoid manufacturing, storage, and delivery issues. Delegate all the hard work to us!
You have a chance to add profitable Amazon business setup to your Premium Products package to sell products on Amazon without dealing with physical products yourself – from production to delivery, it's all on us! We'll do our best to help you build a business you'll be proud of by selling what people search. Do you want details? Stay tuned!
6. 2/3 of Amazon shoppers manage to find all they need on Amazon
You have a list of products to buy. Are there any platforms where you can find all product categories at once?
66% of Amazon shoppers say they choose it because it sells almost everything they need.
Starting a business is always about money, but there's something special about it – it's your chance to help others get access to products they wish. What if there was really everything – and what if it was you who has what they want?
7. Whatever people want to (but can't) find on Amazon, you're on it
Have you ever googled anything in vain? True story. Due to the Premium Products service, you can be a savior.
Due to Premium Products by Sellvia, you can easily sell what people look for but nobody offers.
The point is, there are lots of empty niches you can use to make a fortune & make a difference. Your branded products will be made with users' search requests in mind, so you can offer them the exact thing they are looking for.
8. Amazon business opportunities don't require you to have experience to start selling!
Would you jump into something complex you need to have skills to deal with? You deserve an option that doesn't require you to have some specific industry knowledge or technical background.
Don't have any experience of selling on Amazon? You don't even need it!
There's a personal manager and a whole team of ecommerce masterminds willing to guide you along the journey. Whatever your education and profession are, nothing can stop you from becoming an Amazon seller – and making your business thrive!
Even such issues as competition won't be able to stop you.
9. Amazon business opportunities let you avoid the competition at all
You have to fight against hundreds of competitors to let your business flourish, don't you? Actually, you don't.
With the Premium Products and Amazon business setup made for you, you've got zero Amazon competition.
These are specifically created at your request – there'll be no one selling the same things!
Premium Products by Sellvia: your big ticket to use Amazon business opportunities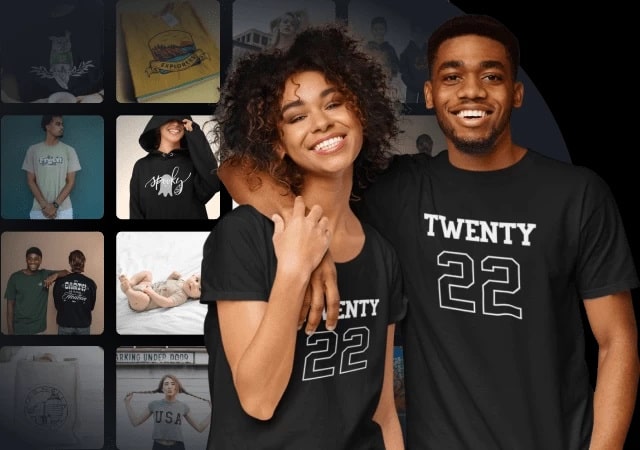 With Sellvia's Premium Products service, you'll enjoy the benefits of unique products designed and manufactured by Sellvia, which will help you stand out from the competition. The service offers winning product ideas, product design with zero effort from you, and a risk-free approach to manufacturing. Plus, your products will be listed on Amazon, giving you access to a massive audience of potential buyers.
With Premium Products you get the following benefits.
Are you eager to start your business, but you don't know what to sell? Don't worry! Our emarketers monitor the market on a permanent basis to detect so called empty niches. What for? To give you the winning products ideas to start selling unique products customers already look for, but nobody offers yet.
Zero effort & experience from you required
Don't you have any experience in product designing and stuff like that? Okay — our team will design for you unique products from scratch in accordance with your preferences only. What's the profit? This is the way to easily bring something special to the market and make a difference!
Do you need to ensure a full production to sell unique goods? No way — we'll take over it all! We will take care of manufacturing from A to Z and handle all the manufacturing issues arising. Plus, we'll produce as many items as you will have to. This is done to let you fully enjoy the process of doing your business!
Amazon business opportunities are waiting for you
How to reach your target audience? Easy as never before — we'll give you an account on Amazon and upload your products there to let you benefit from the platform Americans mostly shop online. Profit!
A good entrepreneur starts a business and solves the issues arising. A wise entrepreneur is always one step ahead of others, doing best to avoid these issues at the start. Amazon business opportunities are incredible, no doubt. They let even a newcomer rise to heights one can't imagine. But it's important to use these opportunities correctly. Add Amazon business setup for your Premium Products service to make the most of your business on Amazon with unique products people seek but nobody sells yet and zero competition! Are you going to wait for another sign to get started or you take your chance to make a difference & make a fortune?