What if I tell you that you don't need to look for products for your store? We have gathered only the best dropshipping goods in Sellvia's catalog. And these are not just words! Our team carefully picks and tests all products before offering them to you. Here's how we conduct dropshipping product research.
Do you own a dropshipping business? Are you looking for product ideas that could skyrocket your sales? What if I tell you that Sellvia can provide you with products that let you compete even with large ecommerce retailers? And here's why:
Sellvia can deliver goods to your customers within 1-3 business days.
We offer low prices so that you could get more profit.
The products in our catalog belong to broad niches and enjoy high demand.
And most importantly, the team tests all the goods before adding them to the Sellvia catalog.
In this article, I'm going to tell you how we find and test hot products.
Step 1. We check product ideas with AdSpy
Sometimes an idea simply enters your mind. It's like a stroke of insight! Sometimes our team deliberately searches for hot products to sell online. Whether we already have an idea or we just look for inspiration, we start with AdSpy.
AdSpy is a platform that lets you see ads created and published on Facebook and Instagram. It has many filters allowing you to find ad posts created or seen over a certain time period, targeted at a certain age or gender group, written in certain languages or targeted at a certain country, etc.
A popular product usually generates thousands of likes, comments, and shares. In addition, if a Facebook ad was created a long time ago but is still popular, that could indicate a product with high potential.
But we aren't looking for trending products! Trends can change really fast. What was hot two months ago can become unwanted today. That's why the team uses the following criteria to find hot products.
First of all, the team searches for evergreen product ideas belonging to broad niches such as pet supplies, sports equipment, fashion, health & beauty. These are just several examples.
The demand for such products will hardly ever go down. Besides, there are so many potential buyers in these niches that even dropshipping newcomers can enter the market without fearing strong competition.
Another parameter we use in our dropshipping product research is usefulness. A product that helps people solve a problem or make their lives easier is always a good choice. Besides, such items are much easier to advertise.
Goods with emotional value
Alternatively, we look for dropshipping products that can evoke strong emotions because such items easily trigger impulse purchases, which will undoubtedly benefit your business.
Another thing our team takes into consideration is a potential product's weight.
Later, after we find a winning product, we will ship a large consignment to our Fulfilment Center in the US. After you subscribe to Sellvia and your customer places an order with you, we will send the product to him or her via the USPS.
But the heavier the parcel, the costlier the delivery. That's why it's an important criterion for our dropshipping product research.
Goods demanded in quantities
And finally, we look for products that can be purchased in a set of two or more. For example, take a look at this car seat headrest pillow.
A buyer will most likely purchase one pillow for each seat, right?
These are the qualities we look for at this phase. By the way, if you're wondering how to find products to dropship, feel free to use these tips.
After that, the team moves on to analyzing the product's potential.
Step 2. We analyze the item's potential
Here we need to answer the following questions:
Is the demand for this product really high?
Are buyers happy with this item?
Can a dropshipping store profit from this product considering its price and shipping cost?
Checking Google Trends
The analysis starts with Google Trends. It's a simple, yet effective dropshipping product research tool that lets you see how the demand changes over time. This is what it shows for the product mentioned above.
But this information often isn't enough, so the team moves on.
Checking customer reviews
The best way to check a product idea is to ask what customers think about it. Taking polls is too difficult, but there's an easier way.
We find the same or similar product we found with AdSpy and check customer reviews. Mostly we look for sellers on Amazon and AliExpress as these platforms are so popular that attract thousands of buyers. Amazon reviews tend to be more detailed.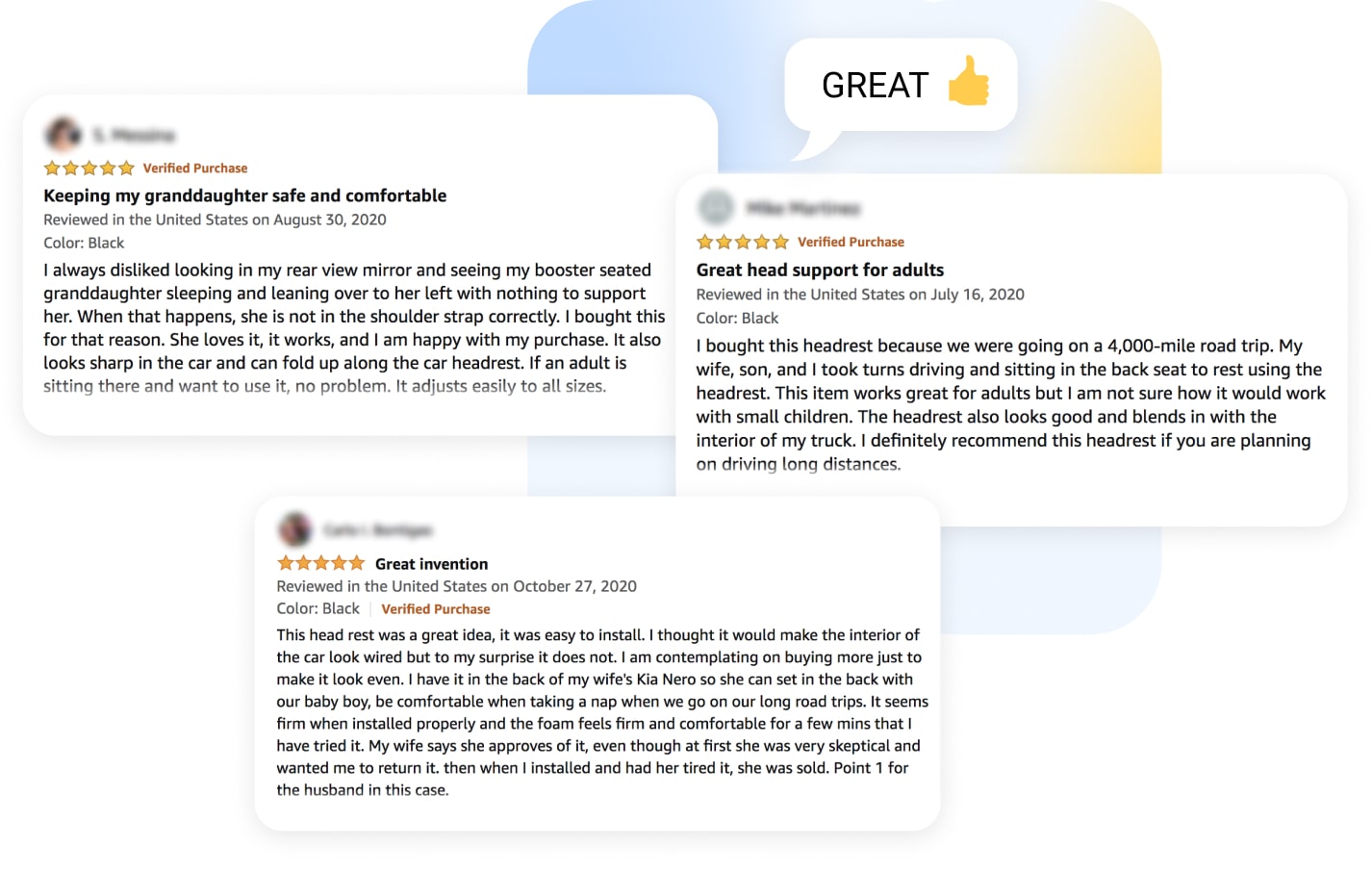 Reviews don't just tell us whether a product is worth our attention. They also help us understand why this item is popular, what exactly people like about it, and whether the audience is large enough.
Comparing prices
And finally, the team compares the prices offered by other dropshipping stores, Amazon, AliExpress, and Sellvia's suppliers.
The goal here is to understand whether we will be able to ship this product type to the US, sell them to you, and, at the same time, make sure you can still compete with other retailers and make a profit.
However, our dropshipping product research doesn't end at this phase.
Step 3. We test products in our own dropshipping stores
Theories are important. But without practice, these are just speculations. That's why our next move is to test the products in our self-owned online stores.
The team orders small consignments of goods and sells them to US customers as if we were Sellvia's clients. That's where we can check all our expectations: whether the demand is really high, whether the product is bought in quantities, how much profit we can make, and so on.
Only after this phase, we make the final decision. If the product is good, we place it in Sellvia's catalog.
This dropshipping product research is conducted for every item in our catalog to make sure your business can thrive. And now that the riskiest part is over, all you have to do is join Sellvia and focus on advertising your online store.