One question ecommerce entrepreneurs constantly ask themselves is – how much do Amazon sellers really make? If you're interested in becoming an Amazon seller, you may be wondering how much money you can earn. Selling on Amazon is becoming increasingly popular as more people look for ways to make money online. With the proper knowledge and dedication, it is possible to make a substantial income through selling on Amazon.
If you're reading this, you're likely curious about how much money you can make as an Amazon seller. The truth is, the income potential on Amazon can vary greatly depending on a variety of factors. Nevertheless, whether you're just starting out or are an experienced ecommerce pro, this article has something for you.
Starting your own business on Amazon can be exciting and rewarding! And the best part is, new sellers on average are earning a whopping $30,000 in annual profits. That's pretty awesome, right?
But what does it take to start selling on Amazon and how can you make sure you're profitable this year?
Well, Jungle Scout has all the answers for you in their latest report. In fact, according to the report, a whopping 49% of new Amazon sellers are driven by the desire to be their own boss and 38% are looking for extra income to supplement their existing income. It's a great way to earn some extra cash while having the freedom to work from anywhere you want, or even travel the world.
No matter the reason, Amazon selling can be a great primary income stream for many. So, let's dive in and explore the earning potential of Amazon sellers together.
Get selling tips and ecommerce inspiration right in your inbox!
Sign up today to not miss a single post:
Why Amazon is the preferred destination for online sellers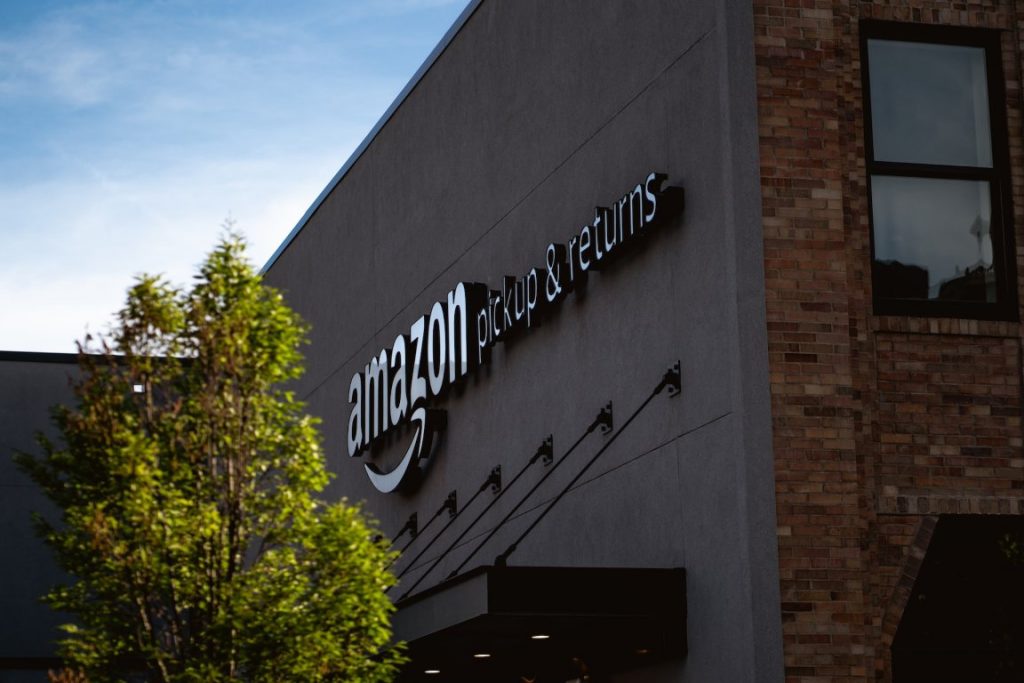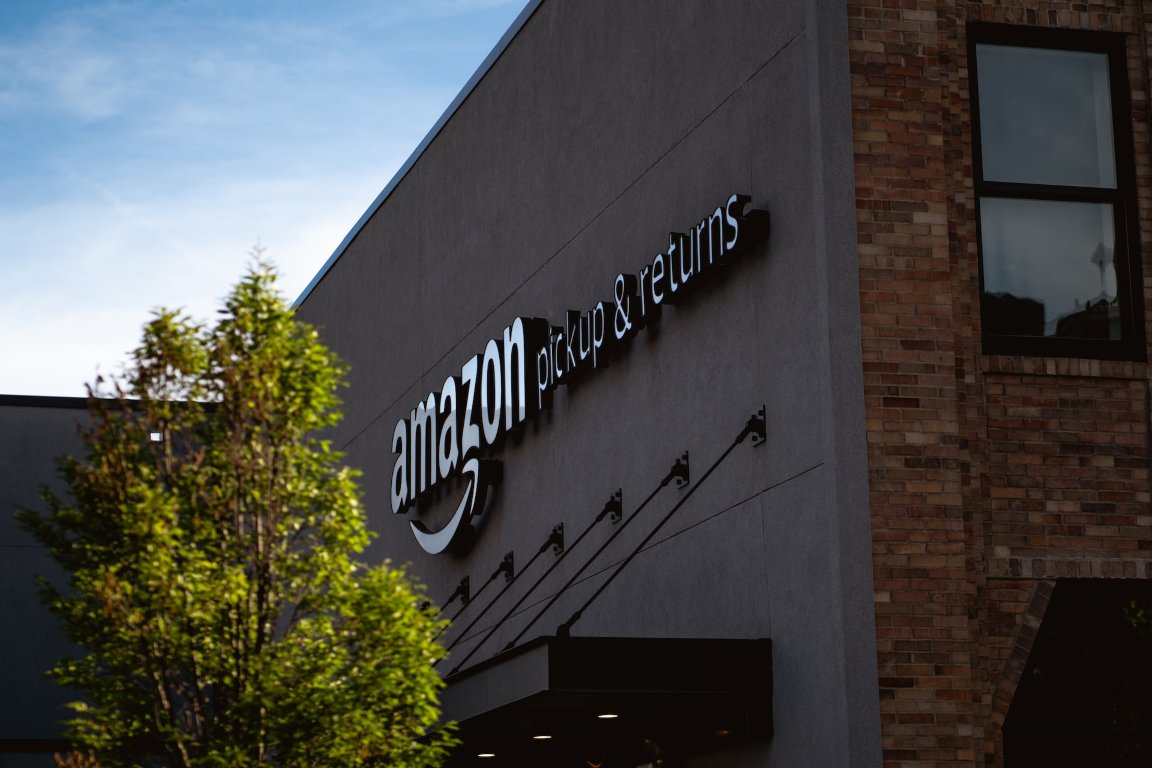 Selling on Amazon is like hitting the jackpot for sellers! With millions of customers, you have access to a huge potential market.
Amazon has a user-friendly interface and a simple registration process, which means you can start listing your products and reaching potential customers almost immediately. Plus, with the platform's wide range of tools and resources, such as Amazon Seller Central, you can manage your listings, inventory, and orders with ease.
More than 89% of US buyers agree that they would rather buy products from Amazon than from other ecommerce sites
Another fantastic thing about Amazon is that it offers a variety of selling options to suit different business models and goals. You can choose to sell your own products as a merchant or use the platform's fulfillment services to sell products that are stored and shipped by Amazon. This means you have the flexibility to choose the option that best suits your business needs. And let's not forget about the variety of marketing and advertising tools that Amazon offers to help sellers promote their products and reach more customers.
In 2022 Amazon had 300 million active users
Furthermore, Amazon's conversion rate is through the roof! This means that people who visit the platform are more likely to make a purchase. This is thanks to Amazon's reputation as a trusted online marketplace. Plus, Amazon's search algorithm is optimized to help customers find the products they're looking for quickly, which can increase the chances of a sale.
Finally, Amazon has a very supportive community of sellers who are more than happy to share their knowledge and experience. This can be a great resource for new sellers who are looking for guidance and advice on how to succeed on the platform. With all these amazing features, it's no wonder why Amazon is one of the best ways to create an additional income stream.
How Much Do Amazon Sellers Actually Make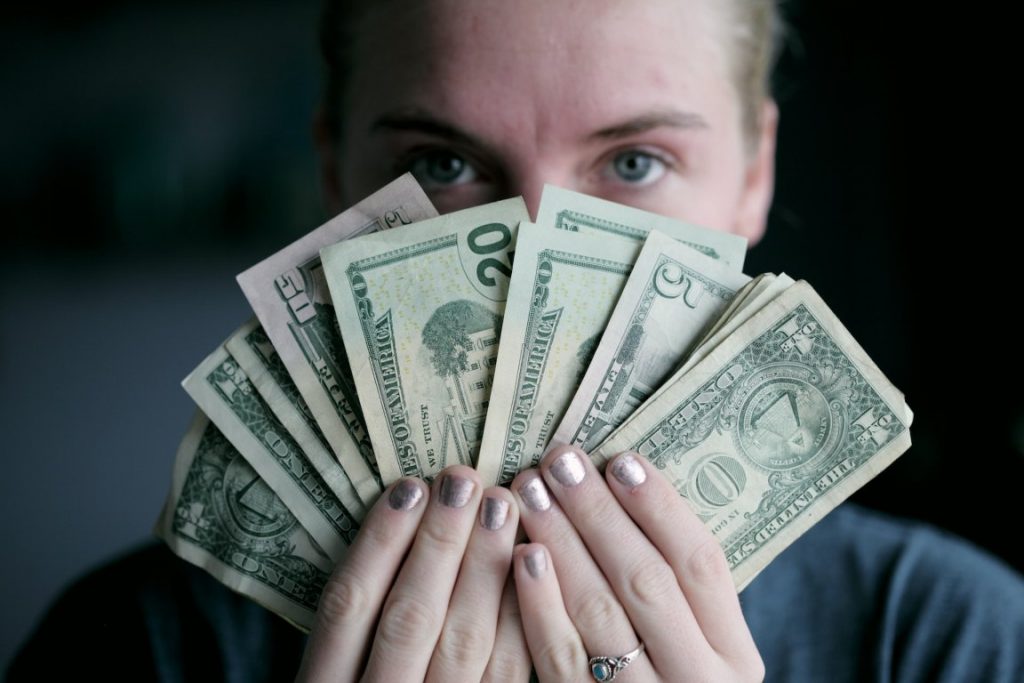 Selling on Amazon has never been easier!
It's important to keep in mind that like any other business, selling on Amazon will involve some expenses and fees on the seller's part, but that's where Sellvia comes in to make it super simple for you. With Sellvia, you don't have to worry about handling the logistics of shipping and packaging, our specialists will take care of everything for you.
Start an Amazon business with Sellvia today and gain access to all the needed tools to jumpstart your Amazon business.
So, if you're ready to start your Amazon selling journey, Sellvia is definitely worth considering! It's a great way to simplify the process and focus on what really matters: promoting your great products and making sales.
The monthly sales potential for Amazon sellers
The earning potential on Amazon is pretty amazing! Most sellers make at least $1,000 per month in sales, and some super-sellers are making more than $100,000 each month!
Here are some captivating Amazon sales stats for you to know.
According to statistics, 50% of Amazon sellers make $1,000 — $25,000/month, which could mean $12,000 to $300,000 in annual sales. Looks like definitely a great way to create an additional income stream!
13% of sellers make between $25,000 and $250,000/month, resulting in annual sales between $300,000 and $3,000,000. That's like hitting the jackpot!
Nevertheless, not everyone makes it to the top of the mountain and makes the same amount of money. For instance, 22% of sellers make under $500/month in sales, and 3% don't know their monthly sales.
Evidently, starting a side-hustle selling on Amazon definitely has great potential. So, if you're ready to start your Amazon selling journey, go for it! With the right approach and a bit of hard work, you can turn your Amazon selling venture into a profitable business.
What is the profit potential for Amazon sellers
When it comes to measuring the success of an Amazon business, sales are definitely something to be excited about!
Seeing those numbers go up is always a good feeling. However, let's not forget about profits! It's not just about how much you're selling, it's about how much you're making after all the expenses.
So, let's turn our attention to profits and dive into the nitty-gritty details of what money an Amazon seller takes home. It's essential to have a clear picture of your expenses and profits, so you can make informed decisions about your business and optimize it for even more success.
By focusing on profits, you'll be able to make more informed decisions and grow your business even more.
The good news is, Amazon sellers often see healthy profit margins. Nearly two-thirds of sellers (65%) see profit margins higher than 10%. And 32% see profit margins above 20%! That's pretty amazing, right?
Of course, not every business is the same and some sellers may not be profitable just yet, 8% said their businesses are not yet profitable. It's important to remember that profit margins can change based on factors like sales volume and business expenses throughout the year.
But it's worth noting that these numbers are based on total lifetime profits since sellers started their Amazon businesses. So, even if you're just starting out, it's possible to achieve healthy profit margins with Amazon. It's all about finding the right products and strategies that work for your business.
14% of Amazon sellers achieve lifetime profits of over $100,000
How quickly can you start seeing profits from selling on Amazon?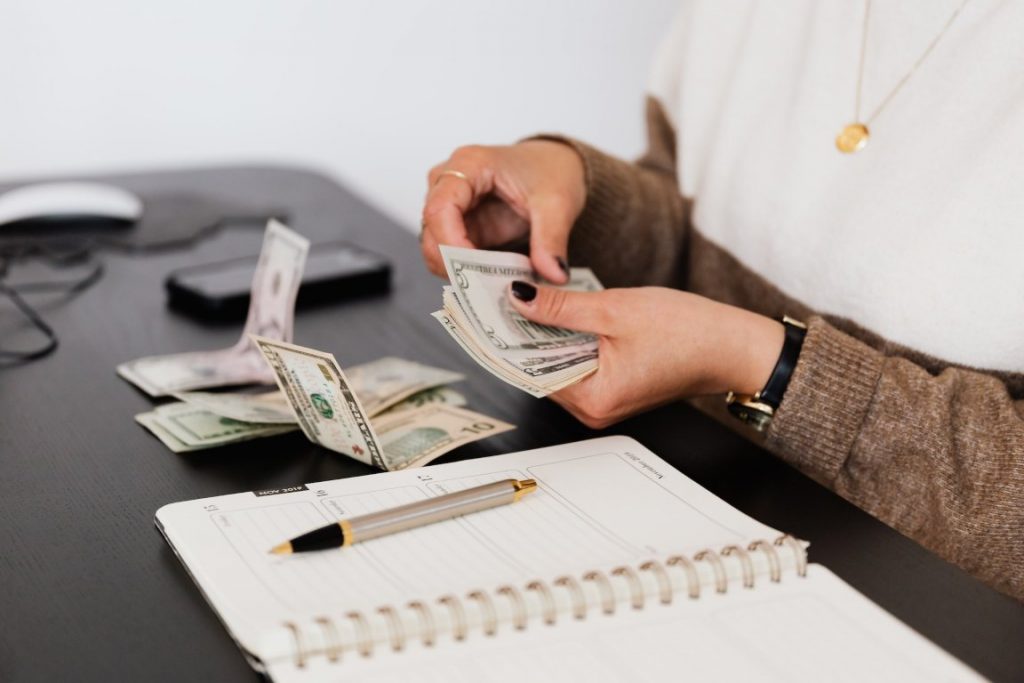 With Amazon, it's possible to see profits quickly! According to the statistics, the majority of sellers (64%) said they were profitable within the first year of selling. What's more, 21% of sellers reported profits within 3 months of starting their business, 24% reported profits within 3-6 months, 19% reported profits within 6 months – 1 year and 11% reported profits within 1-2 years.
It's important to keep in mind that everyone's journey is different, and some sellers may take longer to become profitable, but with Amazon, the earning potential is high, and the time for profitability is relatively short. And if you're wondering, only 2% of sellers reported profits within more than 2 years.
What is the initial investment required to start selling on Amazon?
One of the biggest hurdles for people starting to sell on Amazon is the idea that it will cost them too much money. But it's important to remember that with many things, what you put in impacts what you get out. It doesn't have to be all about cash, it can mean time, the necessary data to inform your decisions, or simply the will to succeed.
According to statistics, nearly one-third (32% ) of Amazon sellers spent no more than $1,000 to start their businesses. And the majority of sellers (69%) spent less than $5,000 to get started selling on Amazon.
Here are some more numbers to breakdown of the costs
17% of sellers spent less than $500 to get started, while 15% spent $500-$1,000, 19% of Amazon sellers $1,001-$2,500, another 19% invested $2,501-5,000, 16% put in $5,001-$10,00 in their business, and 13$ of sellers spent more than $10,000.
When it comes to starting an Amazon business, you might be wondering where that money goes. Typically, initial costs include sourcing your product (including samples), Amazon fees, and promotions. But don't worry, you can find more detailed information on the cost of starting an Amazon business here.
The question that comes next is where does the money come from? An overwhelming number of sellers (82%) are bootstrappers, which means they fund their entrepreneurial endeavors with their own cash. This means they invest their own money to start their business. But, don't worry if you don't have that kind of cash, a smaller portion of sellers (22%) borrowed money from banks, family, or other lenders.
How much time investment is required to begin selling on Amazon?
Starting an Amazon business doesn't have to take up all your time!
In fact, most sellers (64%) spend fewer than 20 hours per week on their business. Moreover, 16% of sellers spend fewer than 4 hours per week, 28% spend 4-10 hours, 20% spend 11-20 hours, 13% spend 21-30 hours, 12% spend 31-40 hours, 6% spend 41-50 hours, 3% spend 51-60 hours and 4% spend more than 60 hours.
And the best part is, you don't have to wait forever to launch your business. Most sellers (78%) were able to launch their businesses within 6 months. It's important to remember that you'll likely give more time to get your business off the ground in its early stages, but once you find products to sell and create your niche, many sellers simply maintain their businesses and let the income roll in.
Is selling on Amazon still profitable in 2023?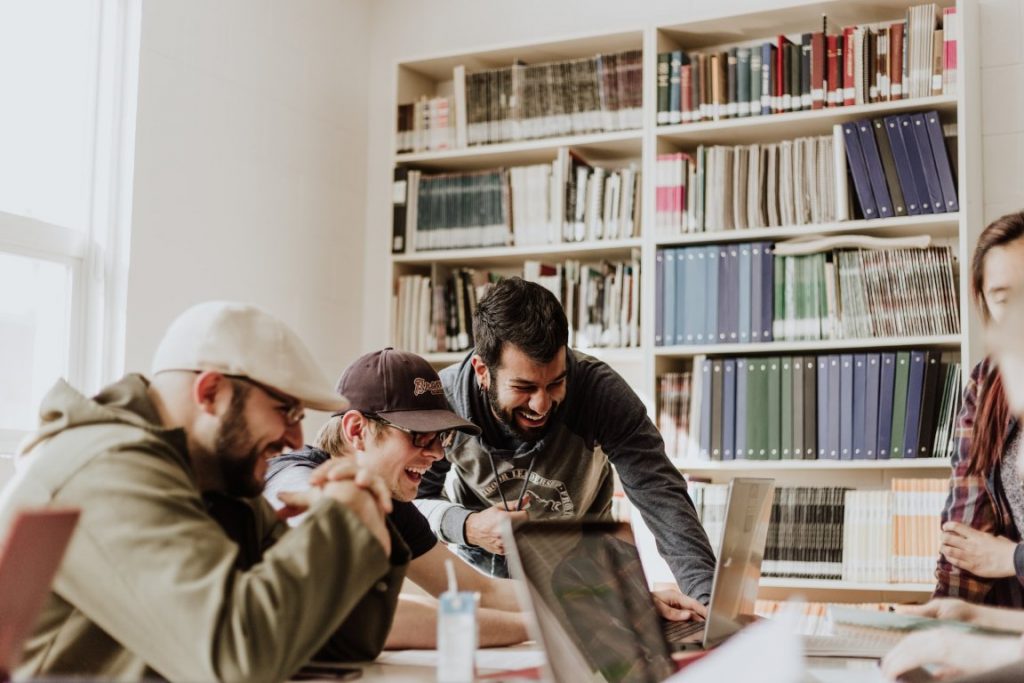 Selling on Amazon is more profitable now than it has ever been.
As the leader of the online retail industry in the US, Amazon offers an unmatched platform for reaching consumers and driving sales.
Experts predict that ecommerce in the US will continue to grow in 2023, and early data suggests the 2022 holiday season was a success for online retailers. Nearly all sellers (90%) had planned to continue selling on Amazon in 2023, and 82% are optimistic that selling on Amazon will be a viable way to make money online in the future, compared to 63% who said the same last year.
Amazon is an industry unto itself, and it's tied into so many other industries that the opportunity for sellers to find a profitable niche to sell in is massive. While 8% of sellers are not yet profitable, most are already taking big Amazon money home — or using it to invest further in their businesses.
Now is the perfect time to take advantage of all this platform has to offer and boost your bottom line. Don't miss out on the ecommerce boom – take advantage of the opportunities it presents for your business now.
How new sellers start making a living on Amazon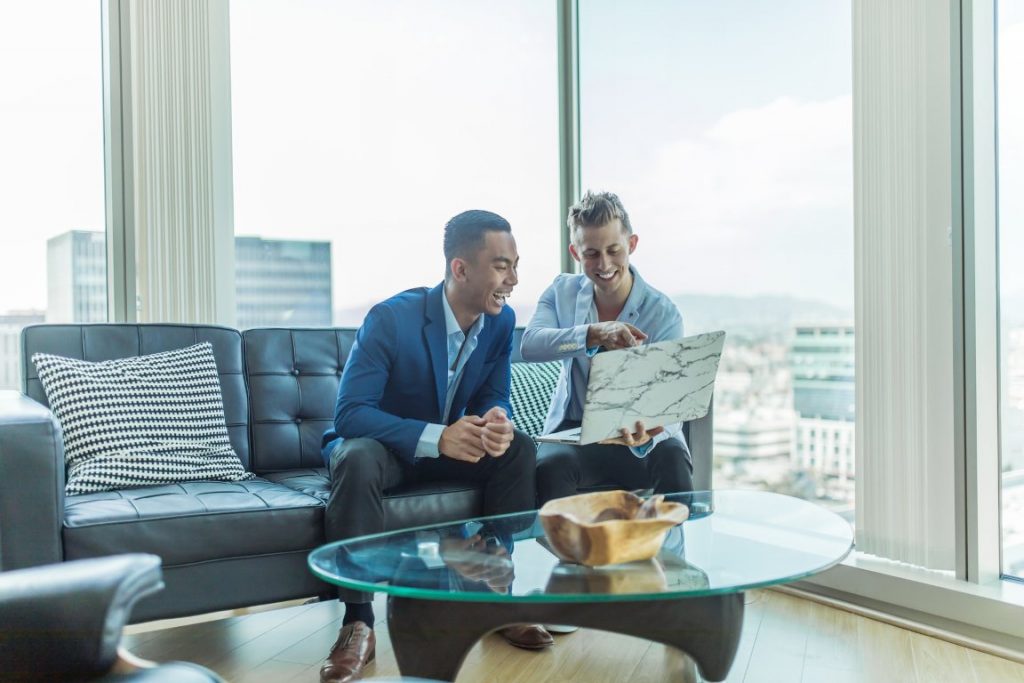 Sellers are making an average of $11,671 in sales each month — or $140,052 in sales per year. Considering the average profit margin of sellers, 21%, new sellers are averaging $2, 451 per month or $29,412 in annual profits. And for the 29% of sellers with profit margins of 21% and higher, they could be taking home monthly profits upwards of five figures and beyond.
New Amazon sellers are earning an average profit of nearly $30K per year. It's not just about the average sellers, there are a handful of new sellers who are fortunate enough to be raking in incredibly high sales — upwards of $250,000 per month — $3 million per year. While these "super sellers" are outliers from the average seller, they're certainly aspirational.
New Amazon sellers are earning an average profit of nearly $30K per year
Tips from top-performing Amazon sellers for a successful 2023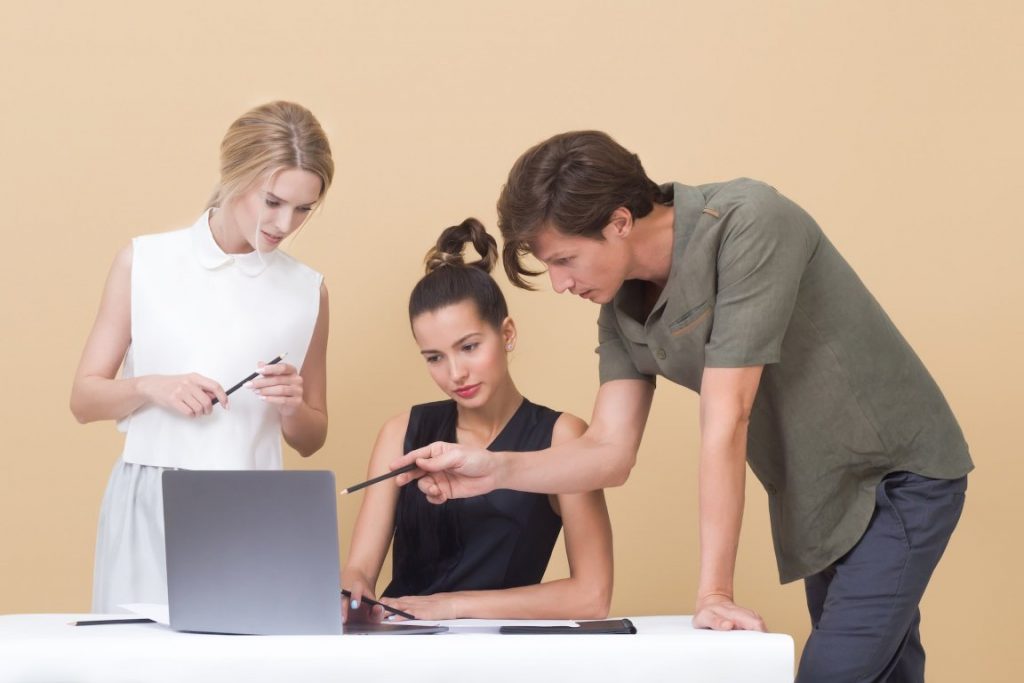 With the right knowledge, you can be on your way to success too. So, what can you learn from the top-performing Amazon sellers? Here are the key things to keep in mind:
Reaching your results in little time
With Amazon, you can become a successful seller in no time! In just three months, more than half of all Amazon sellers have seen success.
Many of them spend just 10 hours or less per week on their business. So, why wait? Start your Amazon business today and start making big wins in little time.
The more effort you put in – the more it will pay off
60% of sellers agree that it takes effort, but the rewards are worth it.
Many Amazon sellers are still growing and evolving their business, with 45% planning to add new products in the coming year.
If you're looking for a way to make money online, Amazon is a great option – don't miss out on the potential to create a successful business!
Find the right resources and tools
For Amazon sellers, success is within reach! The most important factors in building a successful business are having the time to commit to it and having the right information and tools. With these two elements in place, you'll be well on your way to achieving success as an Amazon seller.
Start selling on Amazon with Sellvia!
Interested in how much do Amazon sellers make? Well, it's to find out on your own! Sellvia provides you with everything you're going to need to start a successful online business today. And, if you want your business to reach as many buyers as possible, selling on the top online marketplaces is going to help you with that.
Sellvia allows you to start selling on Amazon with no inventory and avoid any risks and difficulties you may encounter.
We'll turn your idea into unique products that win your customers' hearts! All you have to do is specify your preferences and desires to our specialists and they will create a product range according to your specific needs. As a result, you will have a product range consisting of the most desirable products that cater to your customer's demands.
Simply add the Amazon option to your Premium Products package and we'll handle the creation of your Amazon account. On top of that, we will upload and build your product assortment according to Amazon's standards, so that you can experience and benefit from the most profitable shopping destination in the US. Get ready to profit!
Our team of professionals works tirelessly to find the right products within specific markets to make sure you sell only the best of the best.
Selling on Amazon is an excellent opportunity for ecommerce entrepreneurs. With the right dedication, knowledge, and tools, it's possible to make a substantial income. The best part is that success can be achieved in a relatively short period of time.
Transforming Dreams to Reality: Real Stories of Ecommerce Triumph
"It helps me stand out from the rest"
An innovative spirit, our entrepreneur decided to base his online business on Sellvia's Premium Products. His ecommerce store took on a unique identity, defined by distinctive patterns and themed illustrations. This innovative approach positioned his brand to stand out amid a sea of online stores.
His ecommerce store offered an inspirational product line, imbued with positive quotes and mantras reflective of his optimistic personality. This further differentiated his business, bridging the gap between technology and personal growth.
As a smart strategic move, he also added adorable rabbit prints to his product range. This expanded his target audience to include children, leveraging the universal appeal of these beloved animals.
Although Amazon is considered a premier platform for online sales, Etsy emerged as the primary marketplace for his unique, thematically diverse range of products. With a platform as supportive as Sellvia and a business that reflects his passion and innovative spirit, our entrepreneur is ready to make a mark on the ecommerce landscape.
You can check out his success story right here.
"I knew nothing when I started"
For one entrepreneur, Sellvia emerged as a pivotal ally, solving critical issues with delivery times and customer complaints that once plagued his business. His online venture — centered on selling home exercise equipment and sporting goods — was born out of personal interest and well-timed market intuition, launched amidst the pandemic's surge.
This experience deepened his understanding of digital marketing, social media, and website management — areas he had no prior knowledge of. It brought a new dimension to his existing sales career and expanded his professional network with like-minded individuals intrigued by ecommerce and digital marketing.
Now, his ambitions lie in scaling his business, aiming for a monthly profit of $10,000, launching additional stores, and expanding to platforms like Etsy and Amazon. He's already taken a step towards this goal by ordering a Sellvia Turnkey Amazon business. This diversified strategy points to a promising future for his flourishing ecommerce endeavor.
Ready the story of how he managed to create a $14K revenue store for yourself!
"It's been a really exciting journey for me, for sure"
For a dynamic entrepreneur and mother of three, the path to achieving financial freedom led to Sellvia. She chose this platform due to its ease of use, swift shipping, quality control, and affordability, all contributing to a minimally risky start to her ecommerce journey. Sellvia's amiable and skilled team provided ample support, ensuring a smooth ride into the ecommerce world.
Her promotional strategies prioritize organic growth, aiming to boost visibility and sales mainly via social media collaborations, particularly on Pinterest. The intent is to establish a strong presence on platforms like Facebook, Instagram, TikTok, Snapchat, Tumblr, Twitter, YouTube, LinkedIn, and Pinterest, believing in the potency of a well-curated social media strategy.
Balancing the excitement of her ecommerce journey with motherhood, she cherishes the flexibility offered by the remote lifestyle.
Her story stands testament to Sellvia's empowering role in facilitating ecommerce ventures!
With the right strategies and commitment, you can start making money as an Amazon seller today. Don't wait – start your journey to success on Amazon and begin tapping into the potential of this lucrative platform! Book a call with our business advisors for an easy and seamless start in the exciting world of Amazon ecommerce!