"Your brand is the single most important investment you can make in your business." Let's take guidance from this wise quote by Steve Forbes! Today, we'll discuss how to build a brand, see what it can mean for your business – and review 5 awesome examples!
What does brand creation mean?
Developing a brand, you're giving your business an identity – and making it different from competitors.
With your special brand message, slogan, and overall image, you stand out from countless businesses that do nearly the same as you.
And there's more…
Thanks to brand creation, you roll out a unique product offering!
Imagine building your business around something that you know, love, and cherish.
Instead of selling a generic product that everyone can find at every corner, you can introduce something truly distinctive. Something that's you, you know?
For any business — and especially for an ecommerce one — such a personalized product offering is key to a strong brand position and recognition. Can you guess why?
How does brand development benefit your business?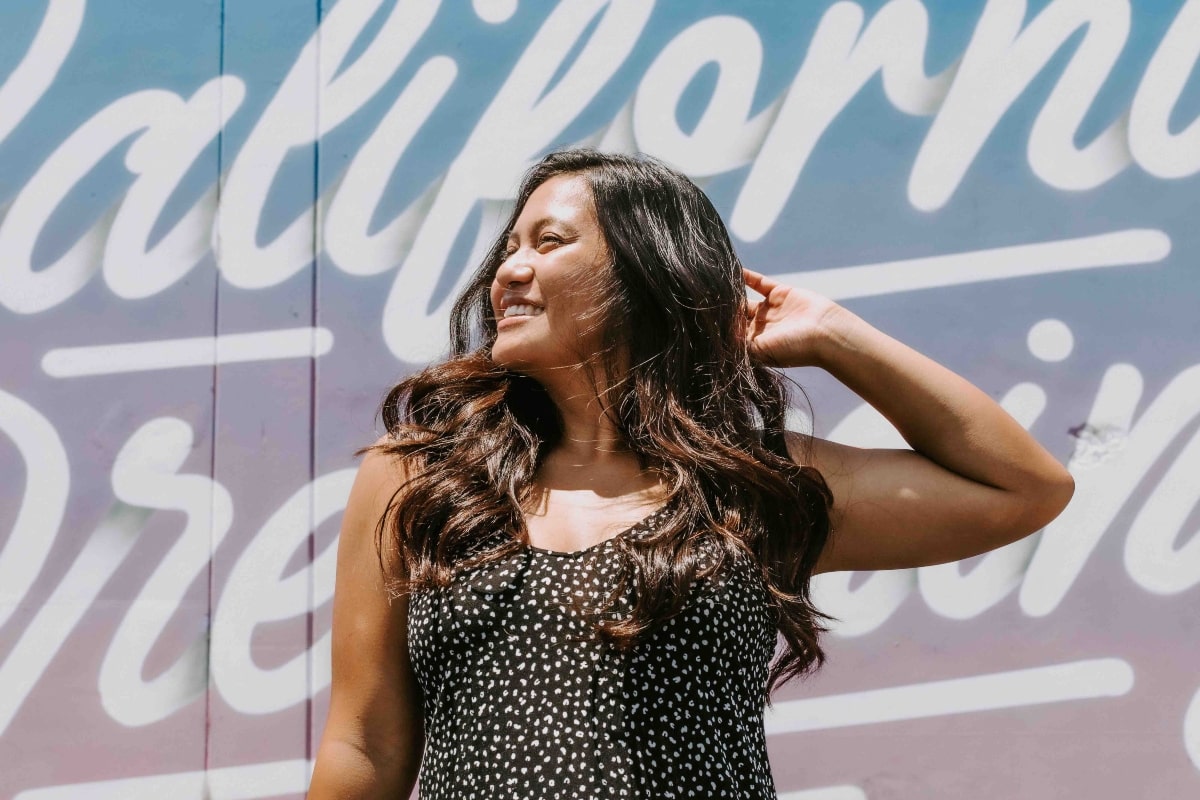 So, with the power of brand creation, you turn a lifelong passion of yours into a full-scale business. Emotionally, it's a great move: you're involved in a fun enterprise you're enthusiastic about!
But what else do you get apart from this pure joy?
You make your business unique
That's right! Your product offering reflects your personal values and interests — and that's what makes it different from thousands of similar items!
Quite obvious, right? People choose your product over dozens of 'faceless' ones because they share your passion and your ideas. It's a win-win situation for both you and your clients!
Customer loyalty increases
Sharing your vision, people get an emotional connection with your products and the whole brand. And that's the key to building a real customer community around you!
You engage returning buyers
Hooked by your value-driven product offering, customers keep coming back for more purchases. Best part? It doesn't cost you anything extra to attract and convert them!
Your business get added value
Looking at you, your followers and customers see more than just a business that sells them something. They see a real person with an engaging story — a person they want to support with their purchases for years.
But how to build a brand that tells who you are and resonates with your audience?
Here's just a tiny selection of awesome stories to get you inspired!
Black Fathers Exist: how Charles Smith shares his values through a brand that made $100K+ a month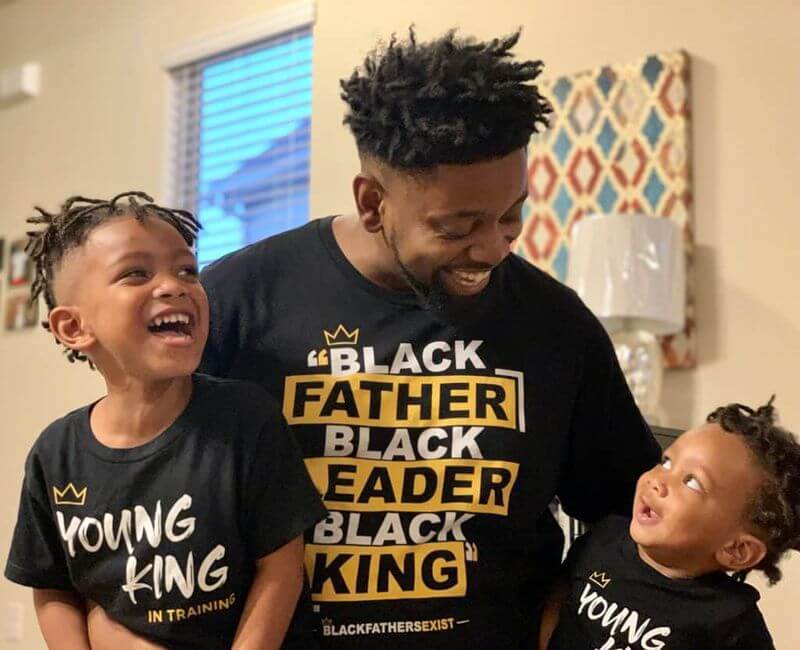 "I had a vision to build something of my own and be able to impact the world," says Charles Smith, a father of two.
Several years ago, he decided to leave the corporate world and apply his gifts and talents to something bigger. That's how his Black Fathers Exists brand was born in June 2018.
"I created this brand because it was about me," he continues. "There is a need for our positive stories to be highlighted. There are black men all across the world who take their responsibility as a father seriously, and we are also encouraging our brothers who have not been as involved, to step into their position as strong dads."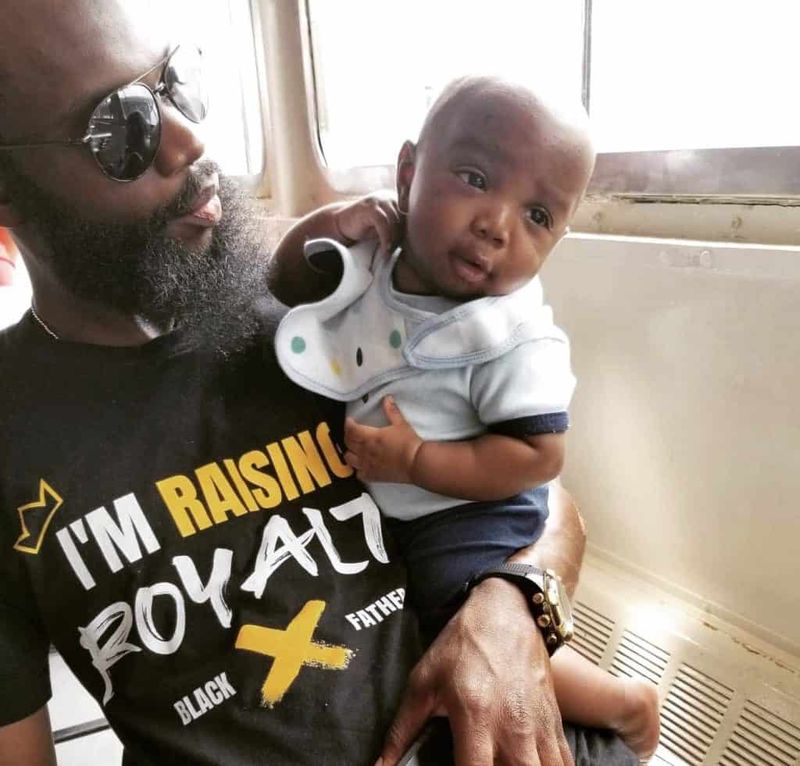 To spread his message and share his vision, Charles started making and selling all sorts of merchandise with encouraging and educational quotes. T-shirts, sweatshirts, hoodies, and even lifestyle accessories like bath mats and stickers — there are plenty of things reflecting his values and ideas.
The decision proved to be successful in more ways than one. These days, Black Fathers Exist is not only a powerful social movement with thousands of supporters. It's also a successful business from the commercial point of view: in June 2019, it got $144,538 in revenue!
Vegan Savage: how Ferdinand Beck uses branded clothing to encourage people to go green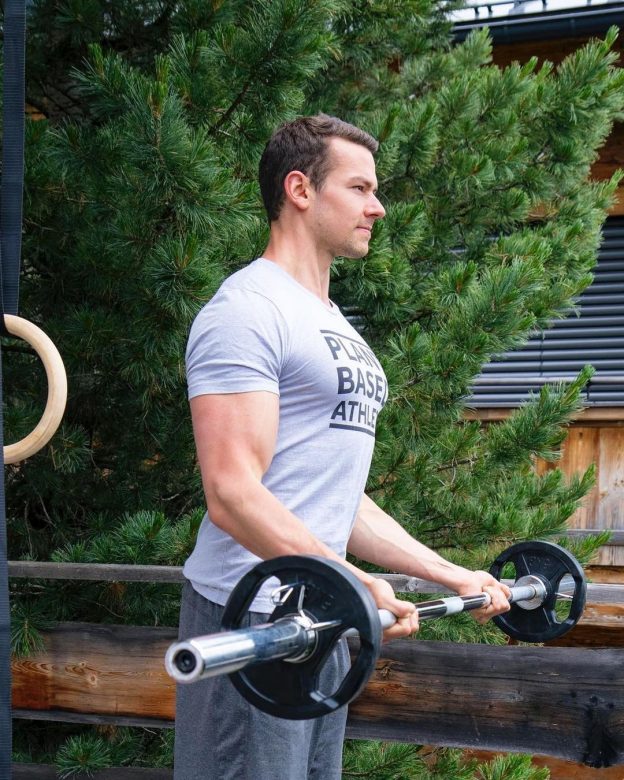 With 319K Instagram followers and 33K YouTube subscribers, Ferdinand Beck is surely a social media influencer to be reckoned with. But, apart from being a vegan fitness content creator with an impressive online presence, he relies heavily on his own printed merch as well.
Just like the hero of our previous story, Ferdinand views branded printed clothing as a convenient way to spread an important message and connect to like-minded people.
Previously, he was buying t-shirts saying 'vegan' or 'plant-based' in offline stores. As he says, they are a great conversation starter!
To support more discussions and raise awareness about veganism and sustainability, he decided to make clothes with his own prints. This is how his lifestyle oriented brand, Vegan Savage, began in 2018.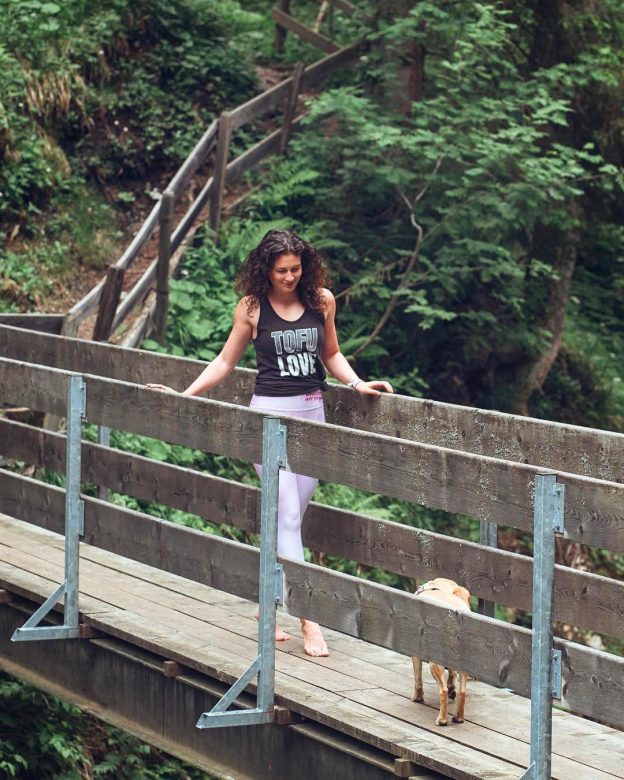 With its help, Ferdinand actually does much more than vegan lifestyle promotion. He encourages his audience to pay closer attention to the environmental impact of the things they're buying. In a way, the Vegan Savage brand supports his vision of a 'bright green future' — the one with sustainable practices and happy customers. It's fascinating to think how far your passion can take you!
#muhoov: how Katheriin Liibert's brand creates the sense of belonging in the local community and beyond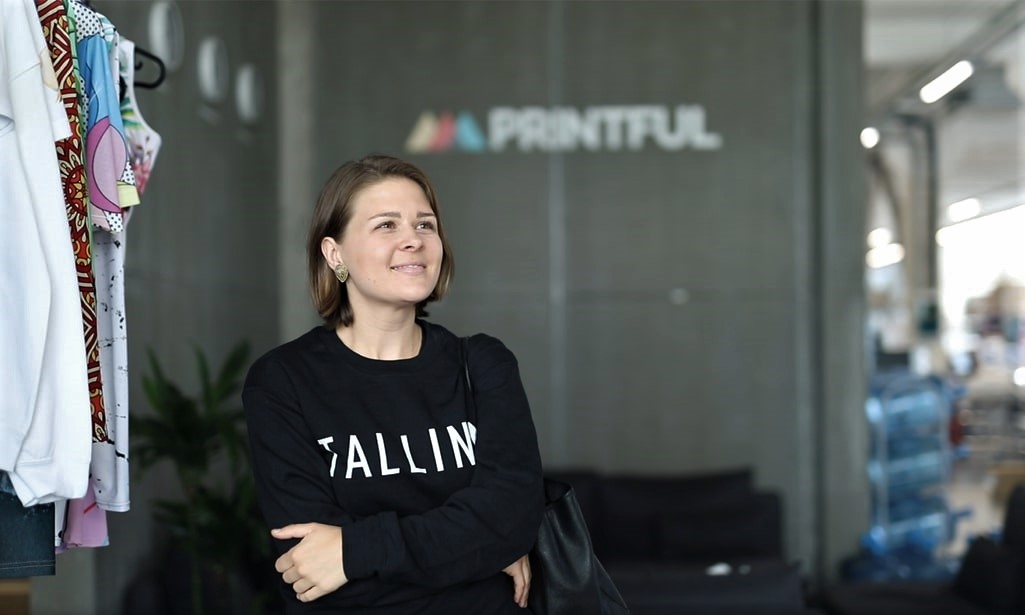 "There's nothing more exciting than helping people reach their full potential," says Katheriin Liibert, a social anthropologist by training.
That's why she launched #myhoov, a clothing brand, together with her friend Mihkel Ambre in 2018. These printed sweatshirts show where the wearer comes from — a city, a street, or even a neighborhood — and help them connect in this simple and fun way.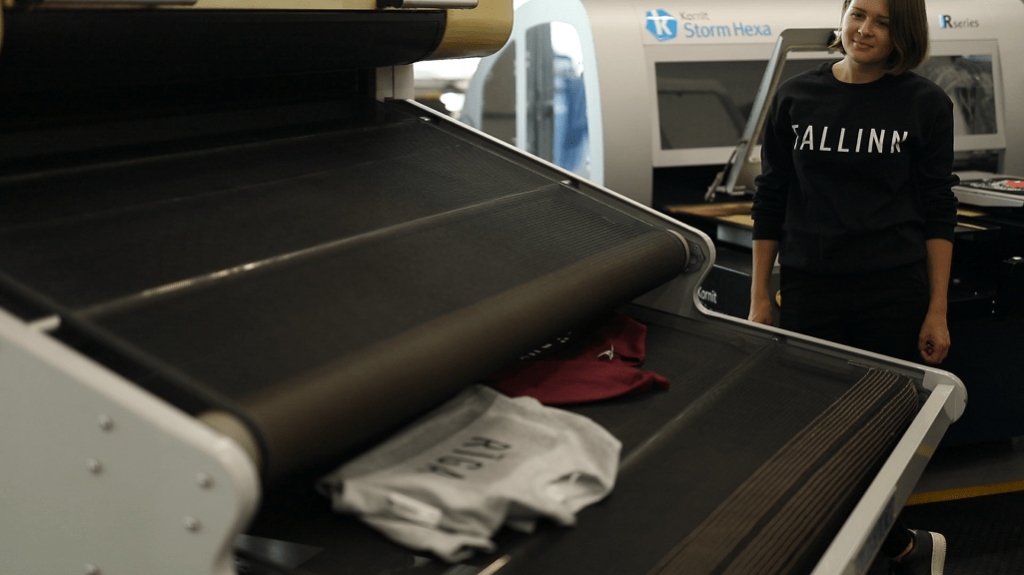 And, as the sweatshirts are customizable, they let people express their sense of belonging — a rare thing for retail! "You can get something that's so close to your heart, like the name of your farm or village," Katheriin explains.
There's no wonder this emotionally charged business sees such a warm public response! The branded hashtag has already been used by over a thousand Instagrammers, and the owners think of expanding the business overseas. Not too bad for a cozy local startup with an admirable purpose, right?
Untamed Brewing Company: how Deon Appelcryn's team saves Africa's wildlife with the power of a brand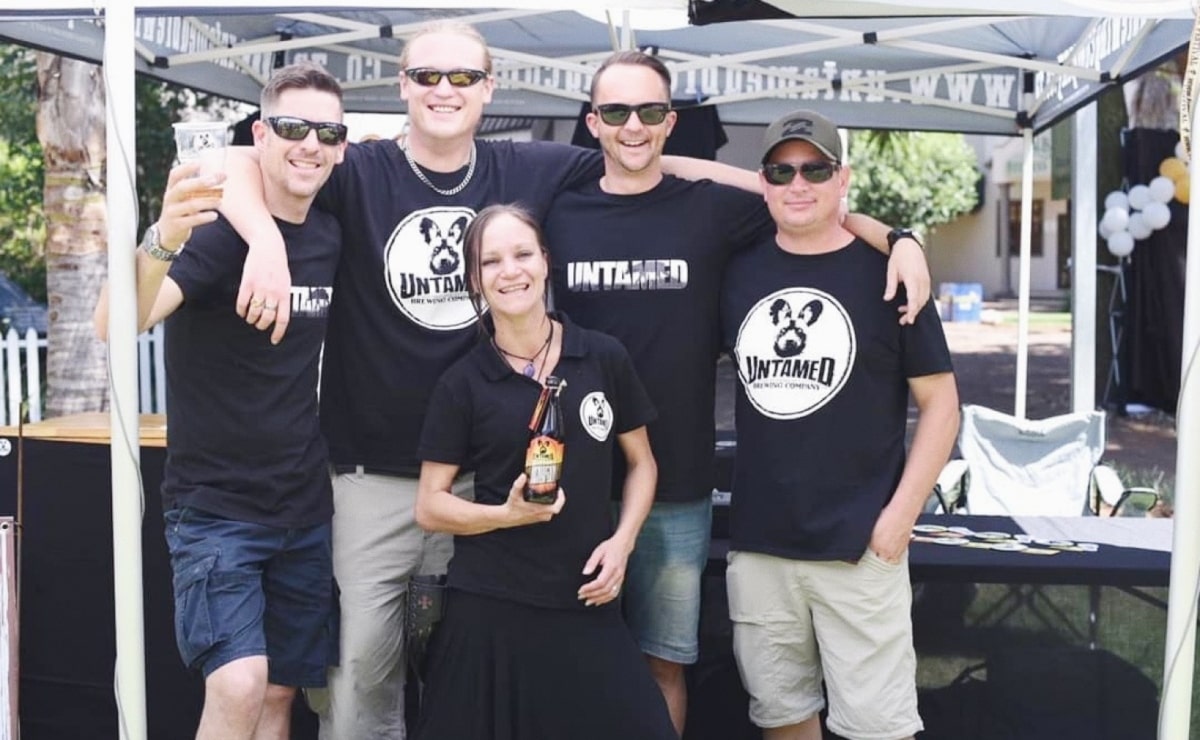 In fact, Untamed Brewing Company is all about passion. The team's passion for beer, Africa and wildlife combined is what makes it so unique — and so touching.
Untamed Brewing Company sells all kinds of merch to fund non-profit organizations that preserve Africa's wildlife. There are t-shirts, sweatshirts, hoodies, athletic wear, kids clothing, mugs, pillows, wall art, phone cases, bags, socks, and more! All these branded items are made and sold with love and with a single mission: to help endangered animals.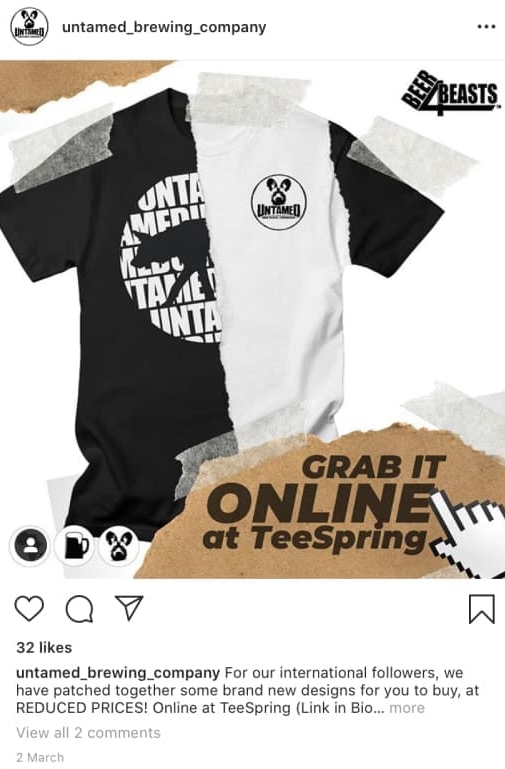 Even the lockdown can't stop the company from pursuing its vision. They have switched to online to keep selling branded products online, and keep doing all it takes — from Facebook posting and promotion to wearing the branded merch themselves — to support a great cause.
GoCaptain! Tees: how Christian Heidorn turned a side business into a thriving brand and a whole online academy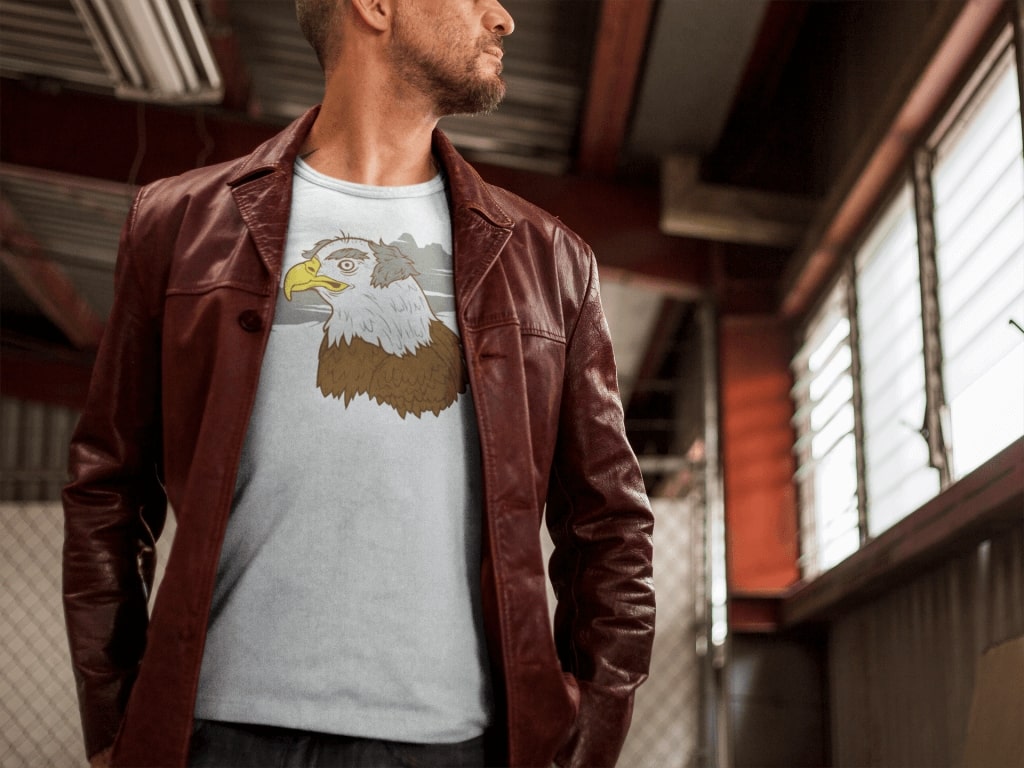 "I was meant to start my first job at a big consultancy," Christian Heidorn remembers. "And then came the big financial crisis and I was immediately laid off — I didn't even work for a single day."
This heartbreaking event, however, never discouraged Christian from going forward. Experimenting with print-on-demand business, he soon realised it's covering most of his daily expenses — and has potential for much more.
The brand, Go Captain! Tees, was born; and Christian kept pushing the enterprise even after finding a full-time job overseas.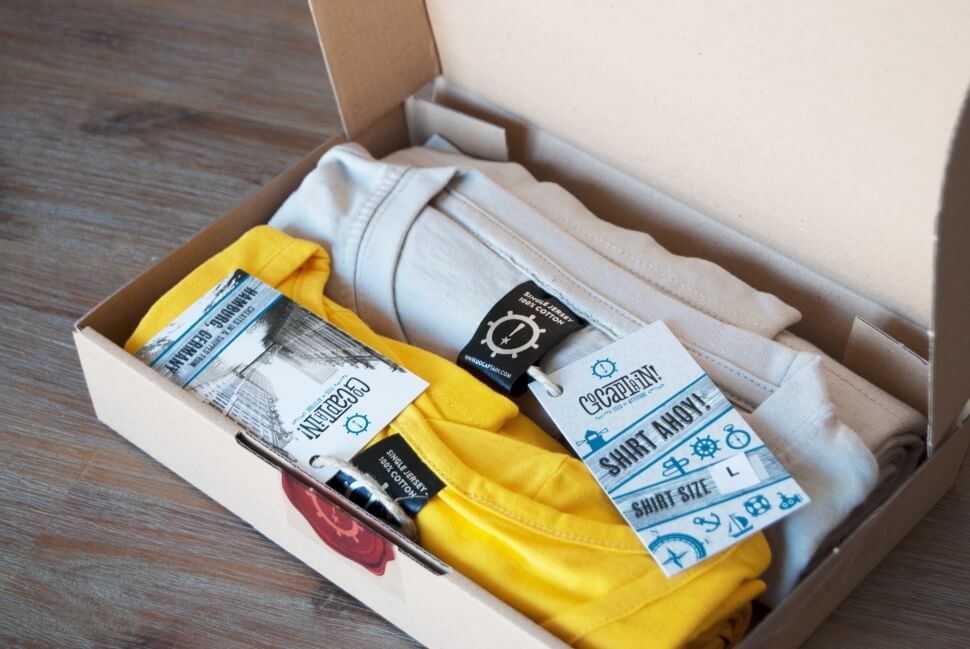 What was originally meant as a side business now represents a significant share of living for Christian. But there's more behind his brand than just financial profit: there's a social aspect to it, too!
As Christian explains, even when 9-to-5 jobs make people unhappy, few rush to quit and pursue their lifelong passions instead. It's all about financial security and risks — that's why newcomer entrepreneurs just want to test the waters first. To make it easier for them, he created his own T-Shirt Academy where he explains how to build a brand in the t-shirt business.
Curious to try, too?
You can follow in his footsteps yourself at any moment — and not limit yourself with t-shirts only!
How to build a brand around your passion?
What do these fascinating stories have in common?
They are all about love and a personal, human touch.
From celebrating your hometown to sharing your passion for all things eco-friendly, the products from these brands serve unique purposes.
And if you want to make your business stand out in a similar way…
If you'd love to center your venture around your childhood dream or your strongest belief…
You are one click away from launching a strong ecommerce brand with customized products!
But how to build a brand? There's nothing for you to worry about! This is a business that you don't have to make from scratch — there's a whole dedicated team to take care of every aspect of your brand creation:
Custom product design that reflects your vision, ideas, and values
Product manufacturing & shipment
Your products' presence on Amazon, Etsy and Pinterest
Focus on what you love and let the experts do the rest!
Start your successful ecommerce brand with unique products designed for you exclusively. If you've been wondering how to build a brand, the perfect opportunity is just around the corner: there's never been a better time to turn your passion into business!