Have you ever wanted to create your own online store but didn't know where to start? Well, today we're going to show you how to build an ecommerce website from scratch and start selling hot products for profit!
Although starting an ecommerce business is a big endeavor, it's far less complicated than you might expect.
Creating an online store doesn't need to be overly complicated or require much time. Many ecommerce platforms are beginner-friendly and don't even require you to have any prior coding experience. Now, you can launch a fully-fledged online business that's aligned with your ideas in a matter of days or even hours. However, to fulfill this task, you have to understand the basics of how to build an ecommerce website from scratch. Which is what we're going to help you with.
Get selling tips and ecommerce inspiration right in your inbox!
Sign up today to not miss a single post:
Things to consider when building an ecommerce website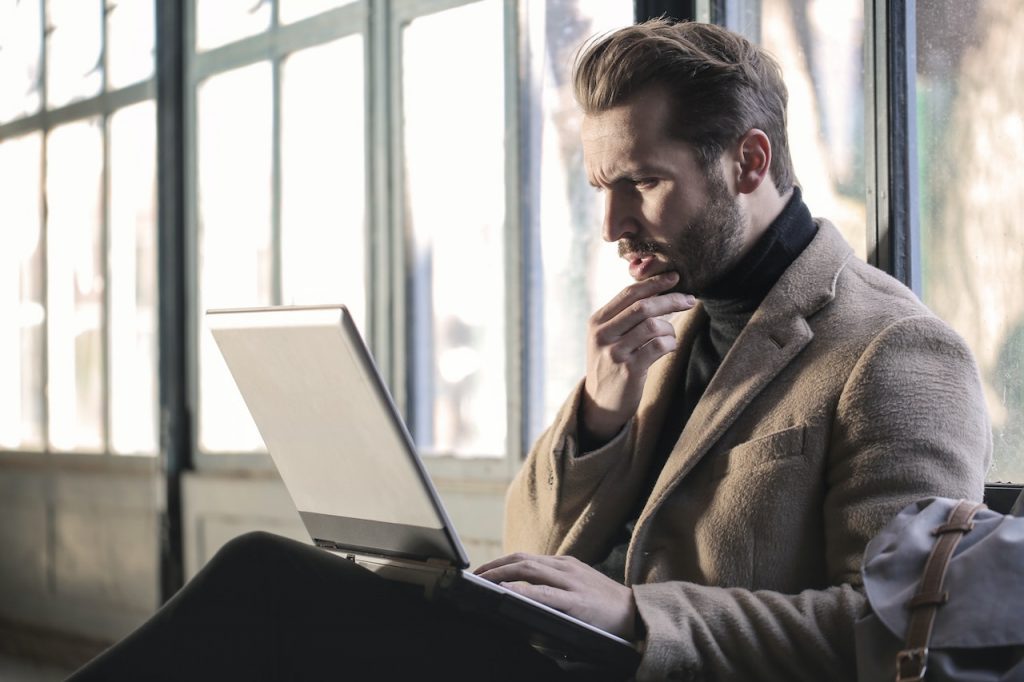 Before you dive into the process of website building, you have to consider a few crucial factors that will have an impact on your ecommerce business.
#1. Your budget
Before starting any endeavor, you have to have an estimation of what kind of budget you can count on.
When building an ecommerce website from scratch, you're going to need to pay for a domain name, hosting, and marketing of your website. Of course, depending on the platform you'll use for the website creation, you're probably going to need to include potential costs for themes, plug-ins, and security.
#2. What products will you sell
If you want your ecommerce website to bring you profits constantly, you have to fill it with products that consumers will want to buy. So, the next aspect to consider is what high-demand products are going to be in your online store catalog.
If you're yet to choose what products you want to sell, start with what you're passionate about. This way, you're going to be much more invested in what you're creating and have much more knowledge about your products. However, we still highly recommend focusing on niche-specific products, as there will be significantly less competition.
Moreover, you should definitely spend more time researching trending products in your potential niche. There's a lot of information you can find on basically any product category, so carefully study whatever you choose to understand the strengths, weaknesses, and gaps that you can fill.
#3. How will you advertise your products and online store
Before building your online store, be sure to plan out your ecommerce marketing strategy.
Imagine your perfect customer and how you will reach out to them. Think about their interest and passions. Where they spend most of their time online. This will help you construct your marketing strategy, and also an idea of your future website's look.
Now, there are several ways to advertise your business, by way of free advertising through SEO optimization and by launching paid advertisements.
To incorporate SEO, you're going to need to search for SEO keywords related to your niche specialization and integrate them throughout your website's content. The better you optimize your website with SEO, the higher it will rank in the search engines.
To shine some light on your online store and its product offering, you'll need to invest into paid advertising to grow sales.
Not only that, but make sure to incorporate branding into your business, as this will greatly help with establishing a connection with your customers and increase the visibility of your brand.
Considering all of these aspects, you will have a plan going forward.
#4. Reasons to build an ecommerce website
The idea to make an ecommerce website from scratch is justified by the enormous market and amount of money that is circulating within the industry.
Many aspects support the idea of creating your own website:
Comparing the prices between building an ecommerce store and opening a physical store, you can notice a significant difference in financial aspects. Building an ecommerce website from scratch requires far fewer investments.
Ordering products online and receiving them in just a few days is incredibly convenient. This is exactly why online shopping is so popular nowadays. And it's only going to continue developing moving forward.
The potential to reach a wider audience of customers
Where do people find out about the latest trends and new products? That's right, online. It's where their searches begin and often where they find exactly what they need.
Thus, by building an ecommerce website and supplying it with hot in-demand products, you have the chance to reach a large pool of potential customers.
Consumers prefer to purchase online, according to various studies. And the number of buyers increases year after year. This means that this is a great opportunity to create your ecommerce website and win over the competition.
How to build an ecommerce website from scratch with Sellvia
Generally, the process of website creation is a long and tedious one. However, if you choose to build an ecommerce website with Sellvia, the process is shortened to just a few simple steps.
The best part about it is that you can start an online business completely for free!
First and foremost, you simply need to hit the "Start For Free" button.
You'll see a simple questionnaire: there, all you have to do is fill in the fields with the required information to finish your registration process.
Using the data you've shared in this short survey, our experts can create an online store according to your preferences.
Your store will be ready instantly after you finish the survey. Then, all you have to do is book a free consultation with our team of experts to launch your website and start selling!
And that's it! In a short amount of time, you will get your ecommerce store and start your journey. Simply contact our business advisors to get ready for the epic ecommerce adventure that awaits you.
You can be sure that your store will have everything you need to succeed and you'll be able to seamlessly manage it in just a few clicks.
Then, once your online store gains traction, you can start selling hot products and enjoy your life as an online store owner. And if you have any more questions, you can count on pro-level support and guidance at every step of the way.
You won't have to spend a penny! You get everything you need to run, manage, and grow your ecommerce business in one place. And all of it for FREE. You get a 14-day free trial to change your life and try out the Sellvia experience to its fullest.
Benefits of building an ecommerce website with Sellvia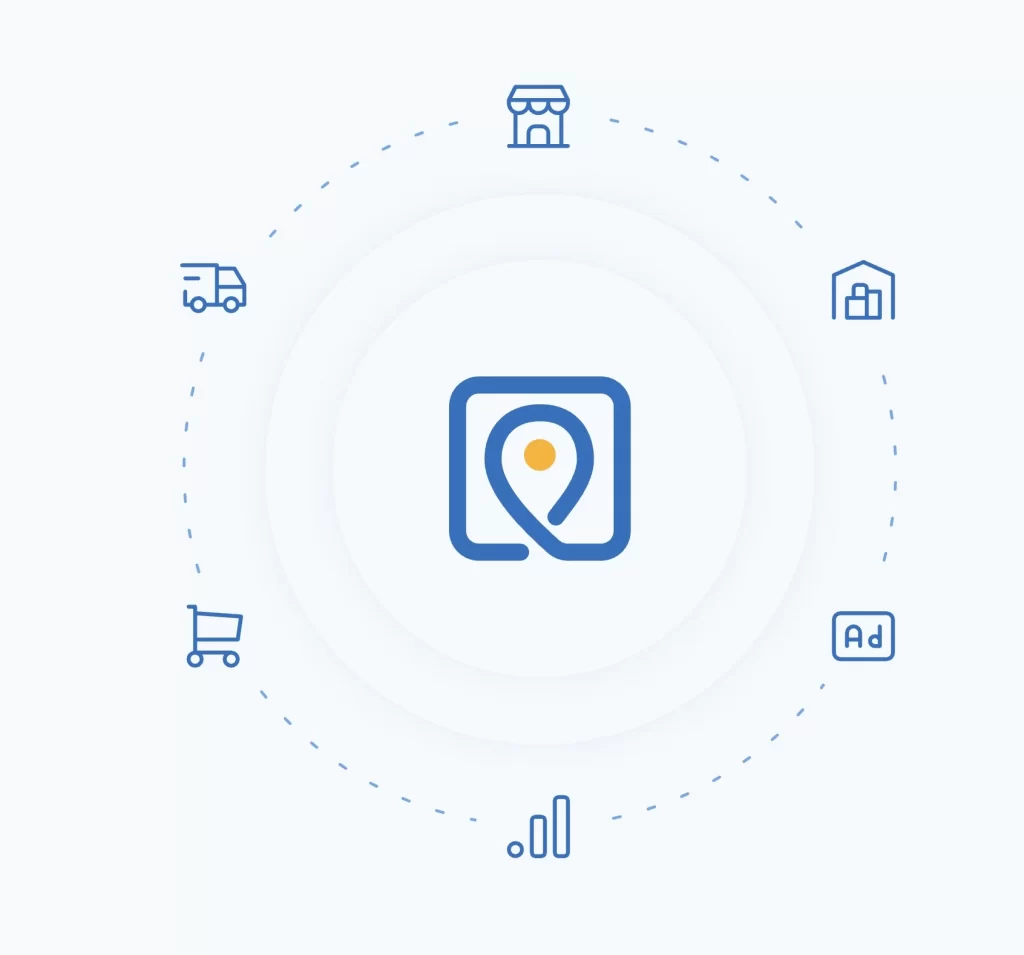 Not only is the operation of store creation smooth and fast, but you also get plenty of benefits from partnering up with Sellvia.
You're going to become a part of one big ecommerce ecosystem that will support you with everything you need to build, manage, and expand your ecommerce business.
When something is purchased from your online store, all you need to do is register the order. Our team of professionals will handle everything else, from manufacturing to packaging and delivering the products.
And while the hard stuff is being taken care of, you can focus on much more meaningful things, such as managing and growing your online store, or simply spending time with your loved ones.
Our experts help package and deliver your products quickly and effectively. Your potential customers can count on their orders to arrive to them in 1-3 business days.
Offering quick delivery times will be a significant advantage for your business.
Modern-day consumers don't like to wait. With fast delivery, you will get more happy customers that will come back to your store for future purchases!
Do you know what also helps keep customers happy and have them come back? High-quality products. And in the Sellvia catalog, you will find thousands of products to fill your store with.
On top of that, these products come with stellar pages, descriptions, and reviews, as well as incredible marketing materials.
What this means for you is that you will already have awesome content for your marketing campaigns, which you won't have to create yourself. And professionally written descriptions will be describing the products in the best possible way to convert potential customers into buyers.
If at any point you experience any kind of tech complications, our 24/7 support will be there to help you out.
Moreover, you can get a free consultation from leading ecommerce experts.
Or, if you want to level up your ecommerce experience, we've got the Marketing Academy waiting for you. There you can learn more about the ins and outs of ecommerce and become an expert in this field even if you're a total beginner!
How to build an ecommerce website from scratch: Conclusion
To conclude, launching your own ecommerce website from scratch is something anyone can afford.
Long gone are the days when you had to have in-depth knowledge of programming to set up an online store. Now, you can launch your dream ecommerce business in just a few clicks.
Not only that, but you will get everything you need to expand your venture. And with Sellvia, all the boring and tedious tasks will be handled by pros, while you can swiftly manage your business.
Book a call with our business advisors and they will consult you on how to build an ecommerce website from scratch. So, what more can you ask for? You'll have all the help you need, all the tools, and all the features in one place for a hassle-free and effortless start from the very beginning!