Thought matters. Do you think of starting your own small business to make a good living for yourself and your family? This is smart thinking. Starting a business is widely accepted as a perfect way to get financial independence most of us look for. It doesn't matter whether we're speaking about a side hustle or a full-time activity, as long as you're going to start a business, why not set a course for long-term development and play hard? We've collected for you 5 best small business ideas anyone worldwide can use to grow a large, steady venture with no effort!
#1 Share your own vision through your branded clothes
Do you believe you're meant for something greater than just running a reselling business? Then, it's high time to spread your individuality through unique clothes under your brand!
Self-expression is what really matters. If you're a great fan of sports, gaming, or anything else, you're highly likely to succeed with your own brand!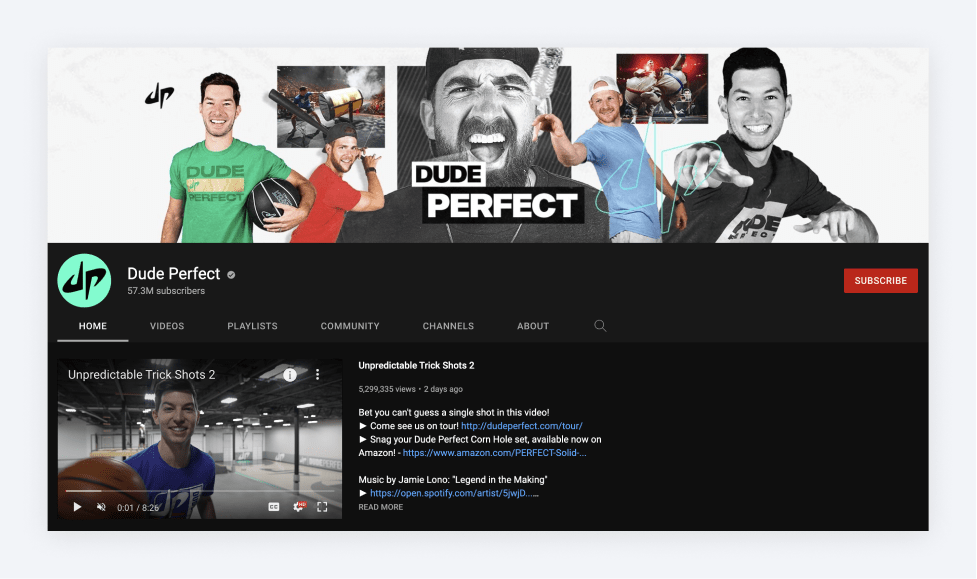 Dude Perfect is a YouTube Channel that was started by best friends who make sports videos doing some unbelievable tricks and things like that. Now Dude Perfect is one of the most popular channels on YouTube for sports enthusiasts.
At some point, guys decided to let their followers stand out of the crowd. This is why they launched their own brand.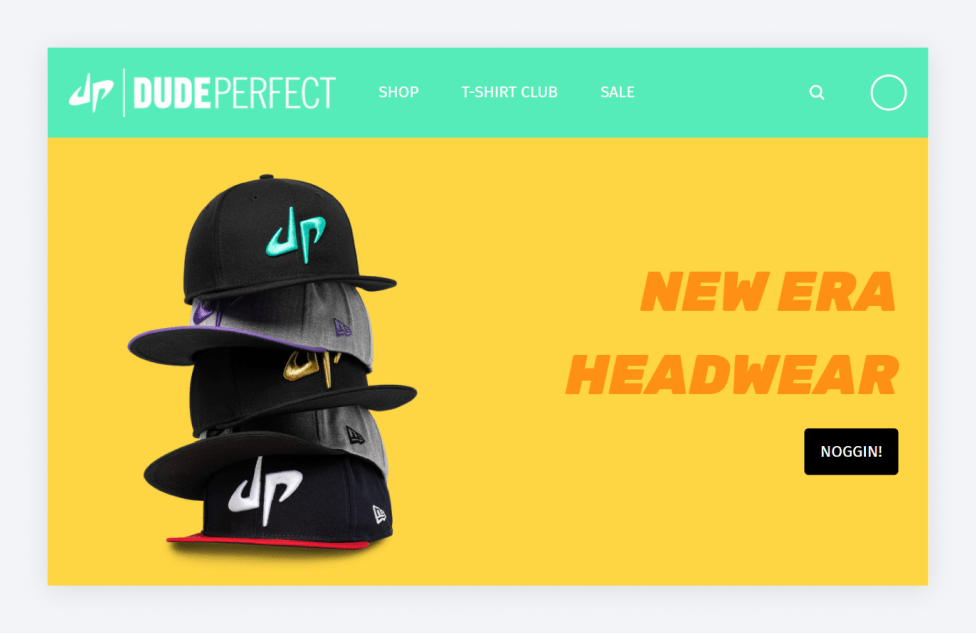 Nowadays, their online store with branded products witnesses a huge number of people who share the same values and who're eager to join their loyal community. Meanwhile, the Dude Perfect creators have already started collaborating with world's famous athletic apparel brands.
Considering small business ideas, it's all about long-term development. A good business owner is always wondering what his or her next move will be. Starting a brand is not only the way to share your own vision with others. This is a chance for you to build a loyal community around your brand, and for others to show their individuality being a part of something special.
Building your brand, you'll map out how you are different, trustworthy, memorable, and likable to your ideal customer. It will convey your purpose, promises, and how you solve problems for people.
#2 Ensure a comfy road trip with your branded auto accessories
Are you wondering what's really important for customers? How to win your customers' hearts once and for all? Actually, there's nothing challenging about it.
Take care of your customers' comfort and safety. They won't resist!
Are you a car enthusiast, and you know how to make your customers' road trip a lot more comfortable? Great! Although this is not a necessary condition.
In our recent memory, one of the stores with auto accessories was started by a person with zero experience in the car niche. Yet, this is a burning desire to make a fortune and hunger for success that have played their part: at the moment, this store can boast $500,000 revenue!
How to go big? This is a really smart small business idea to launch your own brand in auto accessories — your customers will not only enjoy your really helpful products that make their lives a lot easier. Moreover, they'll definitely remember the very company that cares for that.
This was the very idea Owleys was launched based on.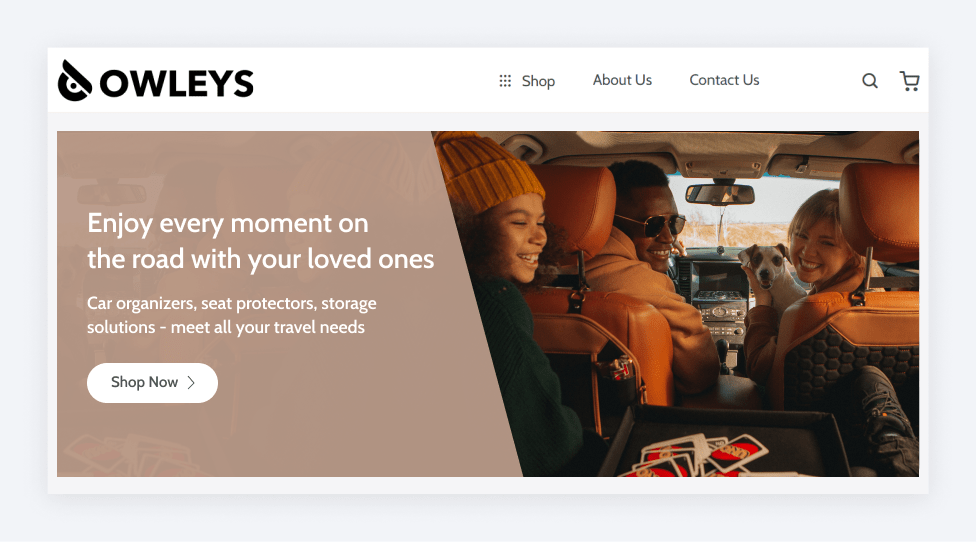 Owleys is a company aming at not just making money on auto accessories, but making its customers' road trips much more comfortable and safer to let them feel right at home!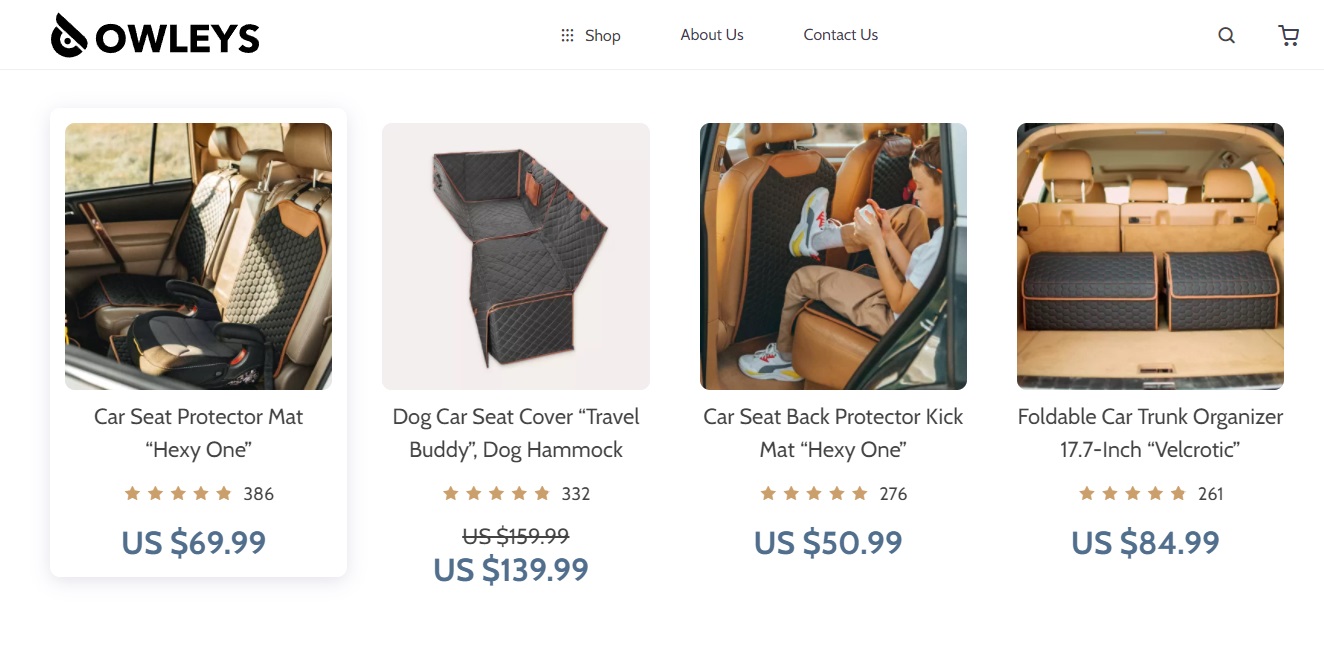 Thousands of US customers have already appreciated care Owleys is happy to ensure. They enjoy travelling with helpful things from Owleys. Would you like to sell unique, branded auto accessories to help car enthusiasts feel better?
If so, let our marketers create a unique brand with signature branded products and even spread the word about them!
By the way, guys from Owleys have been actively running their social media accounts. Just have a look at how they win their customers' hearts through videos on YouTube.
Social media matters. Are you eager to promote your business through social networks, but you don't know what to start with? Our marketers know this well! Let them launch social media accounts for your business to let you reap the benefits on a long-term basis!
#3 Help parents educate and entertain their children with kids products
This is quiet a big step to have a child. Children require special care when they start exploring this world.
Do you know how to help young parents provide their children with special care? Actually, we do — help them educate and entertain at once!
In the Sellvia catalog, you will find lots and lots of kids products of premium quality young parents will appreciate. What's more, most kids products Sellvia offers aim at educating while entertaining. Win-win solution!
Let parents keep their children entertained & educated while parents will be able to take a break!
#4 Let pet owners show their love with unique pet products
Ask any pet owner, what their pets mean for them. They will definitely answer that they are family members, kind of a kid also requiring special care.
Do you share this viewpoint? Then, considering all the small business ideas, your choice is obvious — start an online store selling pet products right now!
With Sellvia, there's nothing challenging to start an online store with pet products onboard: in the catalog of Sellvia, there is a huge number of pets-related products. They will certainly make pet owners' lives a bit easier. But there's more.
Pet products from Sellvia will not only let your customers demonstrate their special care. Some of those products will help them show their pet lover identity.
Would you like to bring joy to pet owners? Start an ecommerce store with pet products right now!
#5 Provide 100% people's safety while outdoors
The world is changing rapidly. You either adapt to these changes and make them work for you, or stay overboard.
Remember, some time ago, it was quite popular to rest in comfort. Nowadays, we can safely say that people have finally got a look at the beauties of nature!
At the moment, more and more people focus on outdoor recreation. This is the coronavirus pandemic that has also affected. People now choose to camping and things like that. However, this is the question of safety and convenience that moving into first.
Do you feel close to camping, etc.? Then it's high time to launch your outdoors store and help people make their camping a lot more comfortable!
Sellvia is glad to help you with that: in the catalog of Sellvia, you'll find hundreds of products designed to brighten up their rest in nature.
Show your customers that camping is a nicest way to relax, meantime, there's nothing challenging to stay in comfort. And while they're in comfort, their safety is your #1 priority.
Small business ideas are your big ticket
It starts off small. Small business ideas we've discussed today are only a key to your future prosperity. It remains for you only to start.
Do you like one of the ideas? Great! Here is good news for you — you can start your own business today! What's more, you can start absolutely for free!
Sellvia is committed to providing all the people worldwide with an equal chance to start their businesses for free!
Each of us should have an opportunity to try your hand at running a business. But what if it won't work? Actually, it definitely will! However, you have a chance to give it a try right now!
The team of Sellvia is happy to create a business for you individually from scratch absolutely for free. You'll get a ready-to-go ecommerce store with trending products onboard, fast shipping infrastructure, ad materials, etc.
Beyond this, we're glad to provide you with a Sellvia trial for 14 days to let you enjoy all the benefits Sellvia ecosystems ensures and choose the way to go on running your business and growing a steady company.
Are you eager to learn more small business ideas for your business to start it as a side hustle and grow a large company? Not a big deal! Welcome to the Sellvia product catalog: there're trending-on-the-market niches only!