Did you know that women are the fastest-growing group of entrepreneurs in the US? According to the National Women's Business Council report, in 2019, women-owned businesses represented 42% of all US businesses, employed 9.4 million workers, and generated $1.9 trillion in revenue. As women-owned businesses are on the rise, there's never been a better time to start your own! Here are some great offline and online business ideas for women to help you hit the ground running.
Offline business ideas for women to explore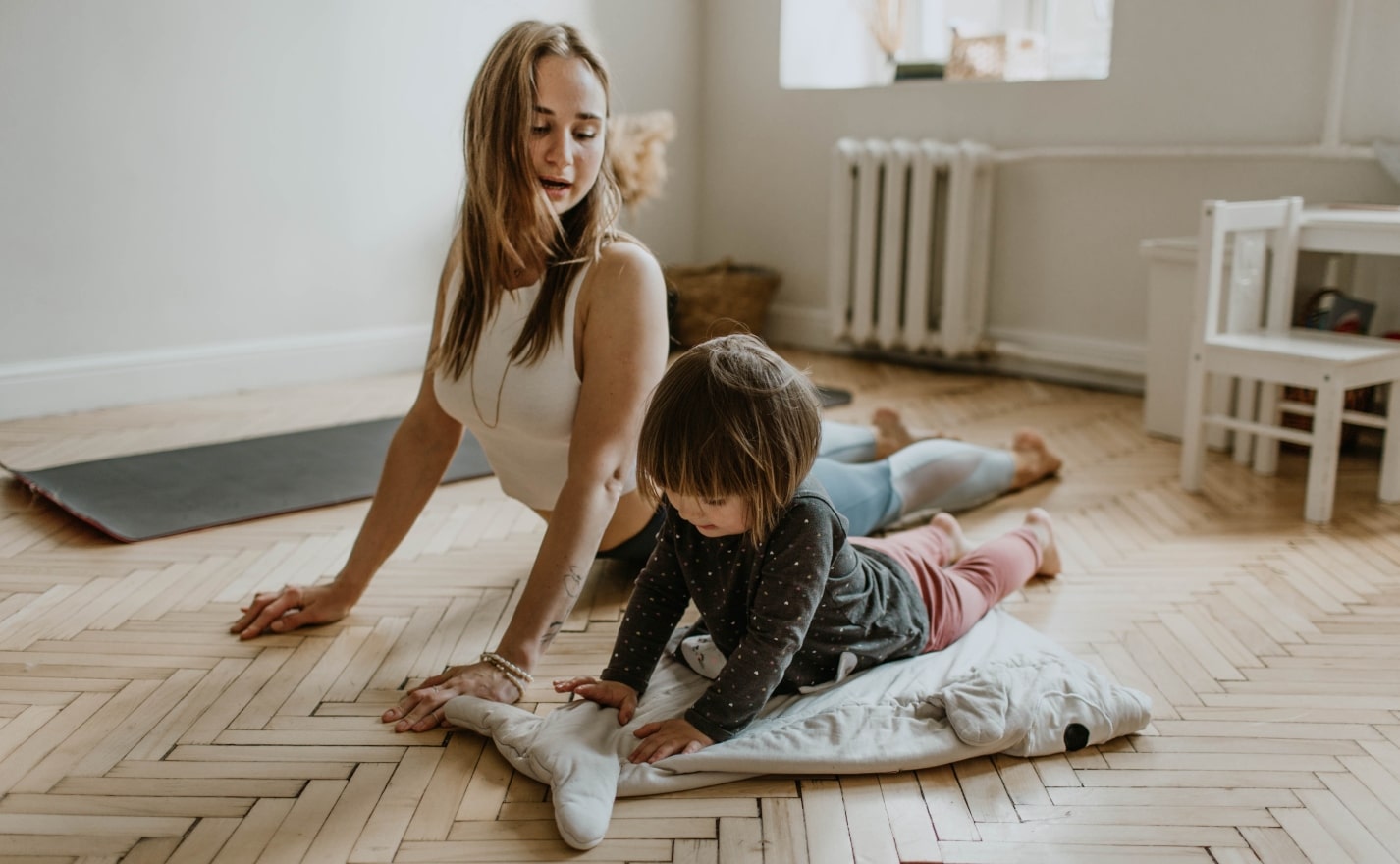 #1 A daycare center
Those who have some childcare experience and enjoy spending time with kids may consider providing childcare services. A daycare business is highly demanded as many working parents always need someone who can take care of their toddlers. However, to establish an in-home daycare, you'll need proper licenses and insurance. The start-up cost can range from $10,000 to $50,000. Your revenue, at the same time, is not that easy to estimate in advance. It will depend on many factors: the area, the number of kids enrolled, the number of employees, the educational program, and so on.
#2 A bakery business
Why not turn a hobby into a profitable business? If you love baking, consider trying a new profession right from the comfort of your home. All you need to get your business rolling is a little investment in equipment, a bit of creativity, and fresh, high-quality products. Start baking for your family and friends, ask for their recommendations and promote yourself on social media platforms. A bakery business can give you a source of extra income throughout the year with some inevitable seasonal ups and downs.
#3 Event planning
The special event industry has grown significantly in the past decade. For example, in the United States alone, the market size of the party and event planner sector is expected to reach 3.03 billion in 2021.
In general, event planning services are divided into two categories: corporate and social. You may choose a narrow niche first and start with smaller local events, gradually expanding your business to more types of events and attracting a wider audience. A start-up cost for an event planning business is estimated to fall in the $15,000-$25,000 range.
#4 A fitness instructor
Are you a yoga lover? Do you enjoy working out? Or maybe you are a fitness fan in general? Well, consider becoming a personal instructor and start making money with something that brings you joy. Keep in mind, though, that it takes some time to become a self-employed coach as you will need a degree, certification, and some experience to build a reputation for yourself and find your first loyal clients.
#5 A craft business
If you have a knack for making greeting cards, jewellery, candles, handbags, knitted stuff, and so on, you definitely should start a crafts business. People appreciate the one-of-a-kind products made by a real person. So, why not create something special and make money on it? You can sell your goods at craft shows, pop-up shops, and through online stores and platforms. To start off, it will be enough to create just a couple of products to test the waters. If your idea pans out, continue making something new to expand your business.
Online business ideas for women to try out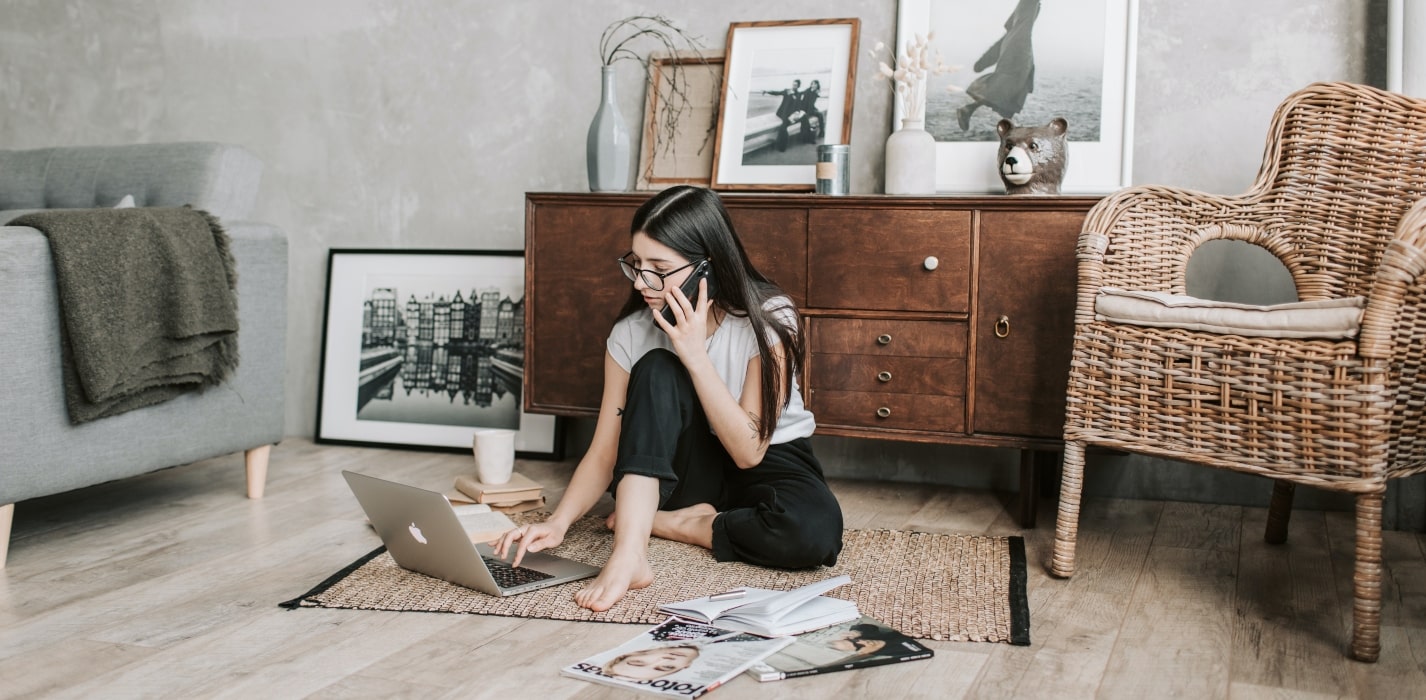 #6 Freelance writing
Do you love writing and have a way with words? Well, then freelance writing looks like your dream job. Start by taking on different writing projects occasionally, practicing different types of writing. This path will gradually lead you to a specific writing niche, and as a result, you'll have a flexible freelance career. There are plenty of marketplaces you can advertise your services on such as Freelancer, PeoplePerHour, Writers.work, Contena, and many others.
Freelance writing is a great small business opportunity to tie in alongside running a personal blog. Gaining experience in different spheres by practically doing the same job will benefit both sides of your business.
#7 Blogging
Starting a blog is one of the top business ideas for women. All you need to do is find your niche, first of all. It can be literally anything: food, beauty, sports, photography, child care, finance, book review, and so on. Just choose whatever you are most passionate about. Then create an appealing website: a simple platform like WordPress will be enough, and you'll be ready to go! Of course, it will take some time to bring enough visitors and build your blog into something that will bring in a full-time income. Still, as a blogger, you will be able to make money through ads, sponsorships, or even selling your own products and services.
#8 Affiliate marketing
Affiliate marketing is another business opportunity that ties in perfectly with blogging. Affiliate marketing means advertising other people's or companies' products on your blog. As an affiliate, you will receive a unique affiliate link (or code) that leads to a third party's product web page. If your readers click the link and make a transaction, you'll get a commission from the company. Go here for more insights – and hopefully, for your first (or next) affiliate subscription. 😉
#9 Bookkeeping
Let's be honest, people don't really enjoy managing their finances and taxes. And entrepreneurs are not an exception. That's why providing record keeping and management services remains one of the best business ideas for women. As a bookkeeper, you can provide such services as bank reconciliation, payroll, e-filing, income tax preparation, and more. Besides being extremely accurate and good with numbers, you also need experience with bookkeeping or accounting on a professional level.
#10 Ecommerce business
With no need to keep your own inventory and a chance to get full-scale guidance from A to Z, launching an ecommerce store is one of the easiest online businesses to start.
In order to sell trending and lucrative products through your ecommerce store, it's enough to register with a reliable provider. Sellvia, a full-scale ecommerce ecosystem with its own stock of hot products in California is an excellent choice for both the women who are just starting their business and those who are looking for their existing business expansion.
Not only will you get access to a wide range of winning products, but also receive all the required support on every step you take. From ready ad materials for profitable marketing campaigns to lightning-fast shipping (1-3 days to any US destination!) – with Sellvia, you have it all!