Are you looking for a side hustle that can help you make extra income without taking away from your regular job? Dropshipping as a side hustle could be your ideal solution, especially with a powerhouse like Sellvia Pro simplifying your journey. In this comprehensive guide, we'll explore the power of dropshipping, the multiple benefits of opting for a turnkey dropshipping business with Sellvia Pro, and why you should consider becoming part of the Sellvia ecosystem.
Get selling tips and ecommerce inspiration right in your inbox!
Sign up today to not miss a single post:
Dropshipping as a Side Hustle: Understanding the Model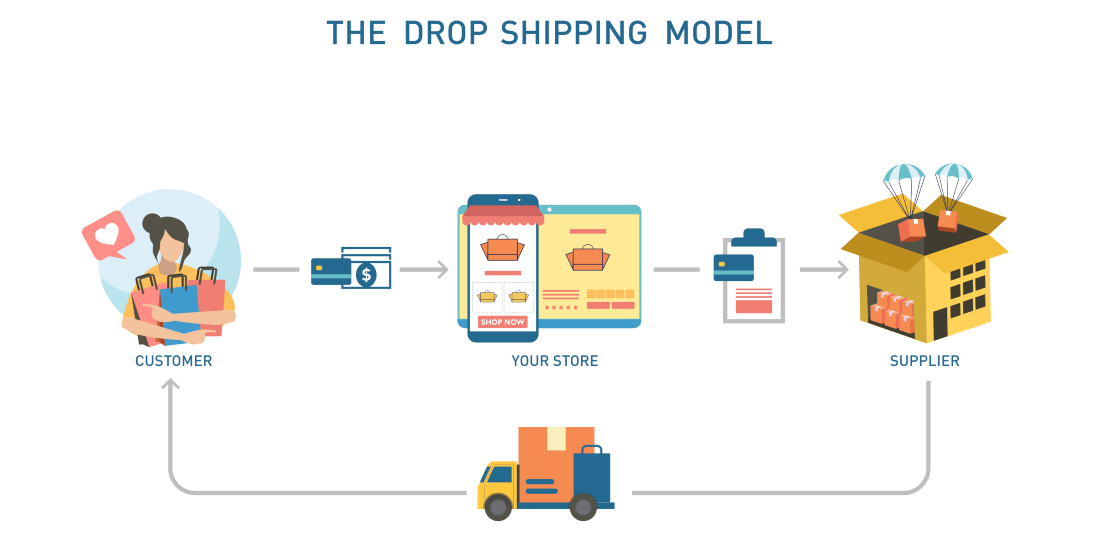 In the eсommerce landscape, dropshipping is a highly regarded business model that is attracting a diverse range of entrepreneurs. It is an operational approach where business owners do not have to concern themselves with stocking inventory or managing shipment logistics. Let's take a closer look at how it works and why it has become such an appealing choice for a side hustle.
When a customer places an order on your online store, you, as the business owner, send these order details to your supplier. The supplier, often a third-party entity, then takes up the responsibility of shipping the product directly to the customer. This unique business model has been winning over entrepreneurs for the following reasons.
Benefits of Starting a Dropshipping Business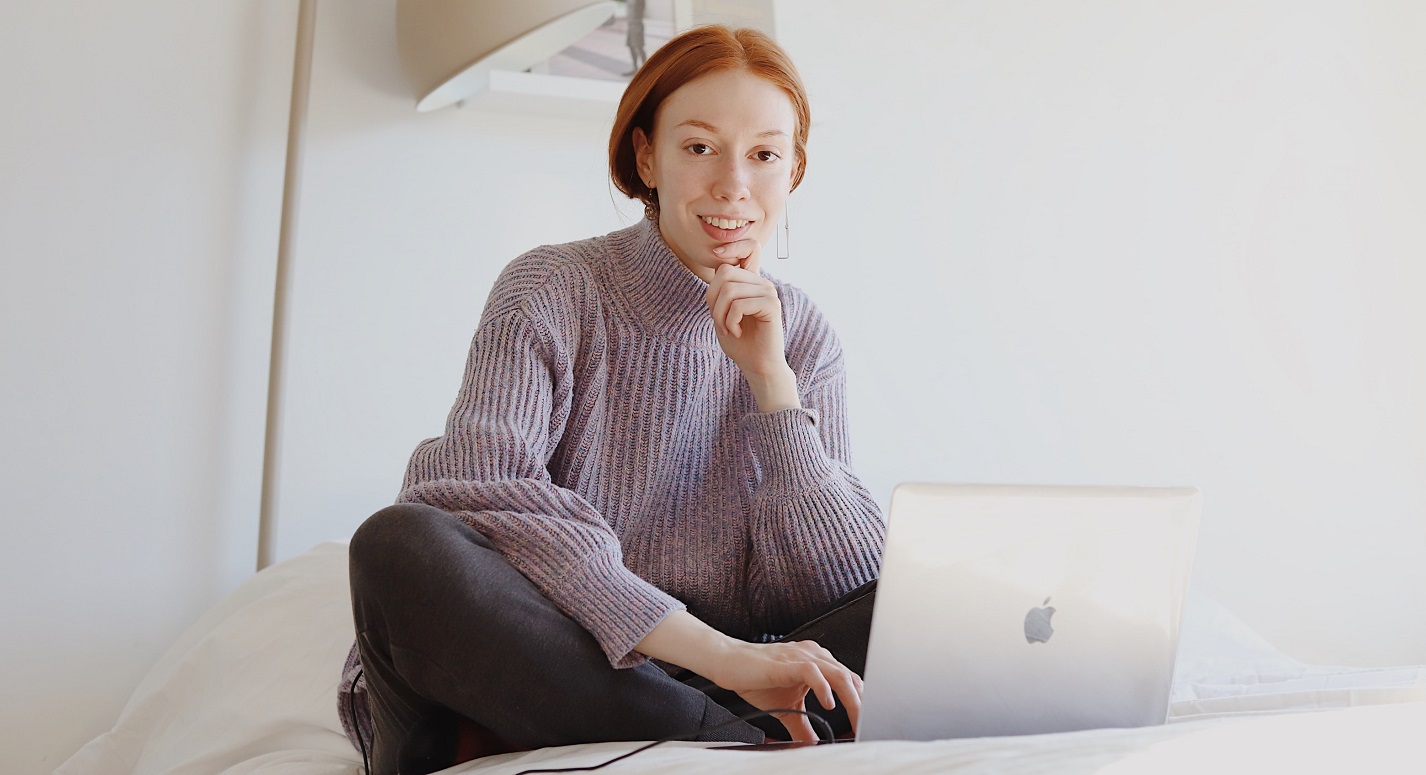 Unlike traditional retail businesses, dropshipping doesn't require a substantial initial investment. You don't need to invest heavily in inventory, warehouse space, or an in-house logistics team, making it accessible to even those with a limited budget.
Since you won't be managing physical inventory, you can operate a dropshipping business from anywhere in the world, as long as you have an internet connection.
With dropshipping, you're not limited by the size of your warehouse or shelf space. You can offer a broad range of products from different suppliers, offering customers ample choice.
As your business grows, you don't need to worry about scaling up inventory management or shipping processes. The third-party suppliers handle these aspects, allowing your business to scale seamlessly.
Since you only purchase a product once a customer has placed an order, you're not at risk of holding unsold inventory. This model significantly reduces the business risks associated with fluctuating market demands.
Despite the myriad benefits, it's essential to acknowledge that dropshipping does come with its set of challenges. These may include identifying reliable suppliers, ensuring top-notch customer service, addressing return and refund requests, maintaining a high-performing and user-friendly website, among others.
However, these challenges shouldn't dissuade aspiring entrepreneurs from venturing into dropshipping. Thanks to modern solutions like Sellvia Pro, navigating these challenges can become considerably easier. Sellvia Pro, a turnkey dropshipping solution, offers top-notch ecommerce consulting and services designed to address these challenges and streamline your dropshipping journey.
Whether you're a novice in the world of eсommerce or an experienced entrepreneur looking for a stress-free side hustle, Sellvia Pro aims to simplify the operational intricacies involved in launching a successful dropshipping business. From providing a ready-to-use online store to 24/7 support services, Sellvia Pro offers an all-encompassing platform to ensure your dropshipping venture is a rewarding experience.
Is Dropshipping Worth It as a Side Hustle?
Indeed, dropshipping has the potential to be a profitable side hustle. However, like any other business, it comes with its share of challenges, such as finding reliable suppliers, managing customer service, and dealing with returns. These challenges may become overwhelming, especially if you're managing a full-time job or other commitments.
However, this is where Sellvia Pro steps in. Sellvia Pro is a tailored solution designed to overcome these challenges and streamline your dropshipping side hustle.
How Sellvia Pro Simplifies Your Dropshipping Side Hustle
Sellvia Pro is designed to ease the stress and challenges of starting and running a successful dropshipping business. It offers a host of benefits that cater to both the needs of newbies and seasoned entrepreneurs. Let's dive deeper into what Sellvia Pro offers.
Benefits of Dropshipping as a side hustle with Sellvia Pro
Opting for a turnkey dropshipping business with Sellvia Pro means positioning yourself for a multitude of benefits designed to simplify the process of starting and running a successful ecommerce venture. By addressing the common challenges faced in dropshipping, Sellvia Pro allows you to focus on the growth of your business. Let's delve deeper into these unique benefits.
When starting a new business, you typically face many hurdles. From setting up the website to sourcing products, the tasks can feel overwhelming. However, with Sellvia Pro, you enjoy a 100% hassle-free start.
Sellvia handles everything for you, from setting up your online store to integrating necessary ecommerce functionalities, all based on your preferences. This means you can sit back and watch your business come to life without the stress typically associated with new ventures.
Dropshipping can seem daunting to beginners, with its myriad complexities. But with Sellvia Pro, you don't need any previous experience to get started.
You get a turnkey online store that operates on autopilot, requiring minimum intervention from you. The platform is beginner-friendly, with an intuitive interface and controls, meaning you can manage your business easily and efficiently.
In a world where financial stability is key, Sellvia Pro presents a unique opportunity for financial independence.
Your online store acts as an additional source of income, supplementing your regular earnings. This financial buffer can significantly enhance your lifestyle and offer the freedom to pursue other interests.
Time is often a crucial factor when starting a new business. Sellvia Pro ensures a quick launch of your online store.
You can choose some of professionally designed templates for your store, ensuring an exclusive and appealing look. In addition, your store will include all the necessary pages like product gallery, checkout, and cart, making the customer shopping experience smooth and enjoyable.
Creating a brand from scratch can be a time-consuming process, involving considerable research and development. Sellvia Pro takes this burden off your shoulders.
With Sellvia, you get a unique logo and a niche-related domain that instantly sets you apart in the market. In addition, Sellvia provides you with all the necessary tools to grow your brand, making your path to brand recognition quicker and more efficient.
Managing an online store can be a complex task, involving multiple aspects like product catalog, pricing, and inventory management. However, with Sellvia Pro, these tasks are made easy.
You can import products from the extensive Sellvia catalog, set up profit margins that work for your business model, sell products in your store, reorder them from Sellvia at the lowest price, and keep the profits. This ease of management allows you to focus more on strategic growth initiatives.
Setting up online payment systems can be a technical challenge for many new online business owners. However, with Sellvia Pro, as soon as your store is set up, you can start accepting secure payments.
Sellvia Pro supports all major payment methods, including PayPal, ensuring a smooth checkout process for your customers and a steady cash flow for your business.
Sellvia Pro offers an all-in-one solution for your dropshipping business, freeing you from common hurdles and challenges. It provides a solid foundation for your business, allowing you to concentrate on building relationships with your customers and growing your business.
Whether you're a novice looking to start a side hustle or an experienced entrepreneur wanting to expand your portfolio, Sellvia Pro offers the tools and support to make your dropshipping venture a success.
The Advantages of Partnering with Sellvia
The choice of the right partner can be a game-changer in the ecommerce landscape. By choosing Sellvia, you will be joining an ecosystem that is dedicated to simplifying your business operations while maximizing your growth potential. Let's explore the distinct benefits that come with a partnership with Sellvia.
A Comprehensive Business Ecosystem
The Sellvia ecosystem is designed as an all-in-one solution for running a successful ecommerce business. This robust ecosystem provides all the tools you need, centralized in one user-friendly platform. Here's how this feature-rich platform contributes to your business.
Effortless Business Management
Sellvia's ecosystem is intuitively designed for effortless management. It simplifies the complex aspects of running an online store, making it easy even for those new to the ecommerce space. Whether you need to manage orders, add new products, or communicate with customers, you can do it all from the comfort of your home or anywhere in the world. This level of convenience can free up your time, allowing you to focus more on strategic growth initiatives.
Streamlined Communication
The platform ensures seamless interaction with your customers. With integrated communication features, you can quickly respond to customer queries, address their concerns, or simply keep them updated about new product offerings. Effective communication can enhance customer satisfaction and build long-term customer relationships.
Access to an Extensive Catalog of Quality Products
One of the greatest advantages of partnering with Sellvia is access to a vast catalog of quality products. This product range spans across multiple categories, ensuring that you can cater to a diverse audience.
The Sellvia catalog is constantly updated with new products, ensuring that you always have fresh offerings for your customers. This diversity not only keeps your store interesting for repeat customers but also attracts new visitors.
Professional Descriptions
Each product in the catalog comes with a professional description. These descriptions are designed to provide all necessary information about the product, helping customers make informed purchase decisions. With these ready-made descriptions, you save time and effort in creating engaging product listings.
With the freedom to add as many products as you want, you have the potential to multiply your income. By offering a wider range of products, you increase the chances of customer purchases and repeat visits, contributing to higher sales and profits.
Reliable Logistics
A reliable logistics partner is key to customer satisfaction in eсommerce. Sellvia ensures that you deliver on your promises to customers with a fulfillment center that guarantees speedy delivery.
US-Based Fulfillment Center: Sellvia's fulfillment center is located in the US, California. This strategic location ensures that your products are delivered to customers within the US in 1-3 business days. Quick delivery times can significantly enhance customer satisfaction and loyalty.
Hassle-Free Delivery: With Sellvia handling the logistics, you can rest easy knowing that the product delivery is taken care of. You can focus on other aspects of your business, while Sellvia ensures your products reach your customers swiftly and safely.
Partnering with Sellvia provides a multitude of advantages designed to simplify your business operations and maximize growth potential. By providing a comprehensive ecommerce platform, access to a vast catalog of quality products, and reliable logistics, Sellvia offers the essential components for a successful dropshipping business.
Whether you're just starting out or looking to grow an existing online store, Sellvia can be your trusted partner at the start and along the journey towards ecommerce success.
Supporting Your Business Growth with Sellvia
Starting a new venture can be a daunting task. But with Sellvia, you're never alone in your journey. Sellvia provides an all-encompassing support network designed to help you overcome challenges and maximize your growth potential. Here's a detailed look at how Sellvia supports your business growth.
Free Technical Support
Every Sellvia client is assigned a dedicated manager. This manager is your go-to source for help with any technical issues or questions that arise as you navigate your new business. Here are some key benefits of this support:
Problem-Solving: Your dedicated manager will be on-hand to help solve any issues you encounter. Whether you're struggling with the platform, need assistance managing your inventory, or have any other business-related query, your manager is there to help.
Goal-Setting and Achievement: The manager is not just there to solve problems; they also assist you in setting and reaching your business goals. By offering expert advice and guidance, they can help you devise strategies that align with your goals and steer your business towards success.
Free Marketing Support
To ensure your business hits the ground running, Sellvia offers free marketing support. This includes access to a Forbes-level consulting team. Here's what you can expect.
Unlimited Strategy Sessions: Sellvia understands that a successful marketing strategy requires ongoing refinement. That's why they offer unlimited one-on-one strategy sessions. During these sessions, you can discuss your marketing challenges and goals, and receive professional advice tailored to your unique needs.
Expert Guidance: The consulting team is composed of experts with vast experience in the ecommerce industry. Their knowledge and insights can help you navigate the competitive online marketplace, develop effective marketing campaigns, and grow your customer base.
Automation Tools
In the digital era, automation is a key component of business efficiency. Sellvia provides several automation tools to boost your sales and optimize your business processes:
Sales Boosting Solutions: From automatic inventory updates to integrated marketing tools, Sellvia's automation solutions are designed to boost your sales. These tools take care of repetitive tasks, allowing you to focus on strategic growth initiatives.
Optimized Business Processes: By automating various aspects of your business, Sellvia helps streamline your operations. This means less time spent on routine tasks and more time for the strategic planning and execution that drives growth.
Free Courses & Roadmaps
Knowledge is power, especially in the ever-evolving ecommerce landscape. To ensure you stay ahead of the curve, Sellvia offers free courses and roadmaps:
Comprehensive Learning Resources: Sellvia's courses cover a wide range of topics, from eCommerce basics to advanced marketing strategies. These resources provide a comprehensive understanding of how to run a successful online business.
Step-by-Step Guidance: The roadmaps offered by Sellvia provide step-by-step guidance on various aspects of ecommerce. Whether you're figuring out how to source products or strategizing your next marketing campaign, these roadmaps can guide you through the process.
When you partner with Sellvia, you gain more than just a platform for your ecommerce business; you gain a support network committed to your success.
With technical and marketing support, automation tools, and educational resources, Sellvia empowers you with the tools and knowledge to grow your business. So why wait? Begin your ecommerce journey with Sellvia today and get ready to reach new heights of success.
Do Dropshippers Make Money? [Real Client's Success Stories]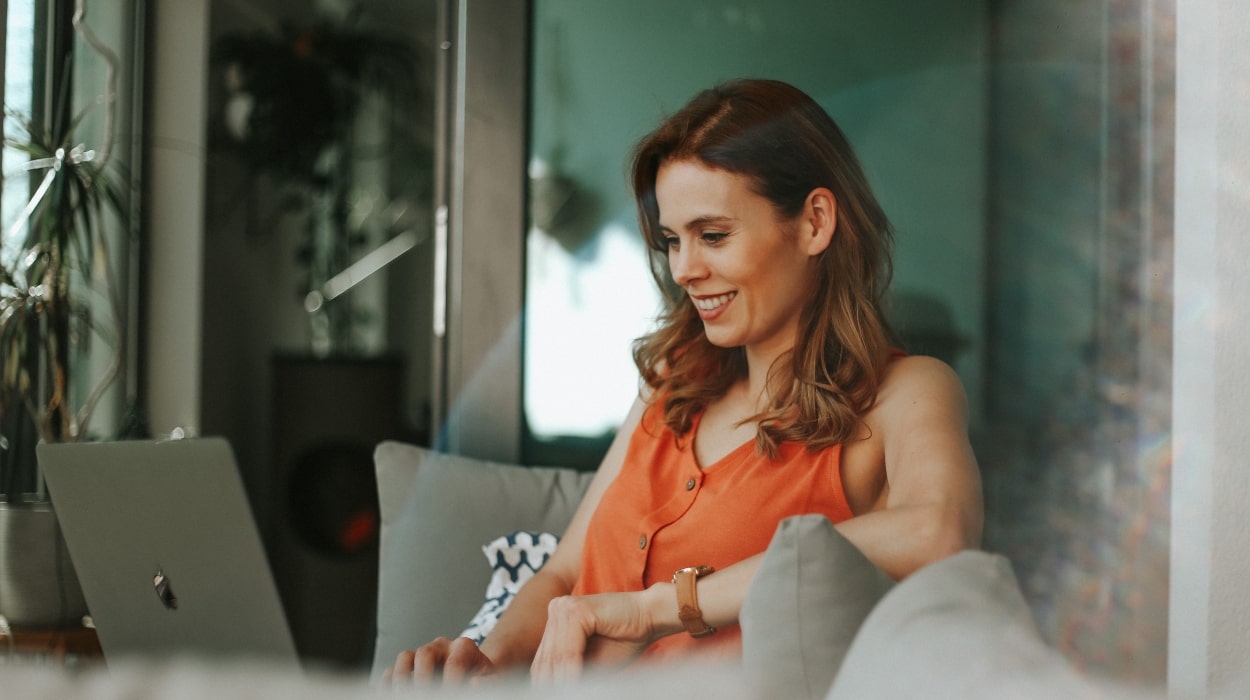 The journey of entrepreneurship often starts with a simple idea: a side hustle that might one day become a successful, full-fledged business. This dream has been made a reality by many dropshippers who have partnered with Sellvia, leveraging their turnkey solution to achieve remarkable success in the ecommerce industry. These success stories offer a compelling testament to the profitability of dropshipping, provided the right tools and support are in place.
Consider the story of Martin, who started as a busy full-time professional looking to supplement her income. Initially, he was drawn to Sellvia's promise of a hassle-free start and was thrilled to find that it was delivered. Through the support of Sellvia's team, he was able to quickly establish his online store, focusing on home decor items.
Despite having little previous experience, he found the management of his new online store to be straightforward and beginner-friendly. With Sellvia handling the logistics and providing a steady supply of quality products, Martin quickly saw his small online business grow. He could focus on marketing his business and expanding his customer base, while Sellvia took care of the rest. Today, he enjoys a steady stream of income from his ecommerce venture, allowing his greater financial independence.
Another inspiring story comes from Ricardo, who started his journey with a focus on handmade and vintage items. Ricardo had always been passionate about unique, handcrafted products and saw an opportunity to turn this passion into a profitable venture.
With Sellvia, he was able to create a niche-related domain and establish his brand in the Etsy marketplace. Not only did Sellvia provide the ecommerce platform, but they also equipped Ricardo with automation tools and free marketing support to boost his sales.
As a result, Ricardo quickly turned his passion project into a successful business, establishing a name for himself in the vintage and handmade market on Etsy.
Then there's Mahmoud, a busy professional who was drawn to the idea of a business running on autopilot. With Sellvia, he got exactly that — a store that brings in profits even while he's focused on his day job.
Mahmoud particularly appreciates the ecommerce management aspects of Sellvia, with automation tools making everything from order management to customer communications a breeze. Today, his side hustle has turned into a lucrative secondary income source, all thanks to Sellvia's seamless solution.
These success stories illuminate how dropshipping, when coupled with the right support and tools, can evolve from a side hustle to a substantial business. They prove that dropshippers do make money and that partnering with a comprehensive ecommerce solution like Sellvia is a viable route to achieve financial independence and business success.
Regardless of your experience level or the niche you wish to explore, Sellvia's ecosystem facilitates your journey and maximizes your chances of achieving a thriving ecommerce business.
Striking a Balance: Smart Work Over Hard Work in Dropshipping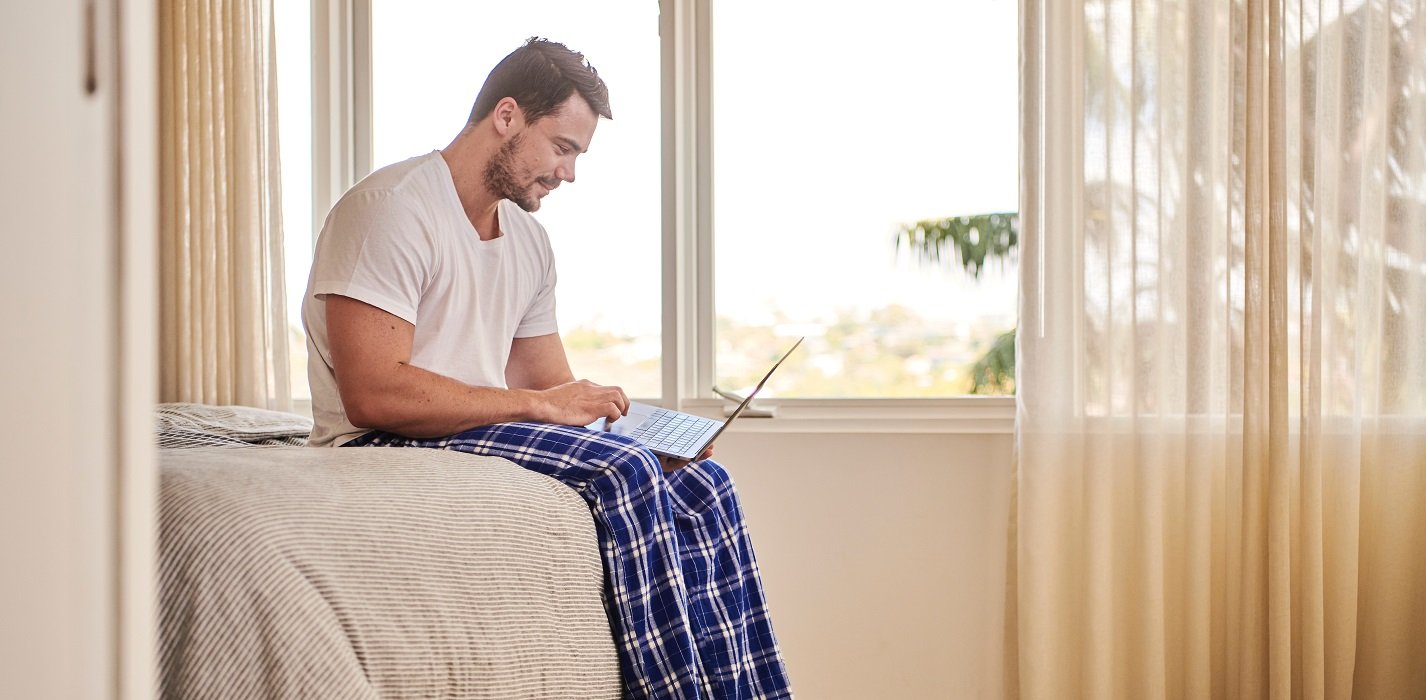 Many often misconstrue running a dropshipping business as a 24/7 operation, demanding constant oversight and intervention. However, the reality of managing a successful dropshipping business is far from this perception. It's not about working hard, but working smart.
As evident in the success stories of Sellvia's clients, the true essence of dropshipping lies in striking the right balance between personal input and leveraging automation tools.
Smart Work Over Hard Work: Running a successful dropshipping business doesn't mean being on-call 24/7. The real trick lies in working smart, not hard.
Balancing Personal Input and Automation: Successful dropshippers strategically divide their tasks, concentrating on key areas like strategy formulation, brand development, and customer relationships. The rest is handled by automation tools.
Automation for Efficiency: You can easily automate the large part of your dropshipping business. This includes inventory management, order processing, shipment tracking, and even some aspects of customer service. Automation saves time, reduces human error, and boosts customer satisfaction.
Time Investment: Successful Sellvia clients typically dedicate just a few hours a day to their business. You need this time for strategic tasks like performance analysis and growth planning.
Leveraging Sellvia's Automation Tools: Sellvia's suite of automation tools handle everything from order management to customer communication, ensuring the seamless operation of the business even when the entrepreneurs aren't actively working on it.
Profitability vs. Effort: The profitability of a dropshipping business can be significant. However, with the right balance of personal effort and automation, it doesn't require constant attention or a substantial time investment.
The Key to Success: The key to a successful and sustainable dropshipping business lies in balance. By letting smart tools handle routine tasks, entrepreneurs can focus on what truly matters – growing their business and achieving their entrepreneurial dreams. It's not about being busy; it's about being productive.
Start with Your Free Turnkey Dropshipping Business via Sellvia Pro
Transitioning from the idea of starting an online business to actually launching and managing one might seem daunting. However, with Sellvia Pro, this process becomes much simpler and straightforward.
Here's a more detailed breakdown of how you can start your free turnkey dropshipping business with Sellvia Pro.
Step 1: Subscribe to Sellvia Pro
Start by visiting the Sellvia Pro website and clicking on the "Get my store for free" button. This will lead you to an order page where you can finalize your Sellvia Pro subscription. Keep in mind that the subscription comes with a free trial, giving you the opportunity to get a feel for the platform before fully committing to it.
Step 2: Fill Out a Survey
After subscribing to Sellvia Pro, the next step is to complete a brief survey. This is an essential step because it gives the Sellvia experts a clear understanding of your preferences and business objectives. The survey encompasses key details such as your preferred niche, design preferences, and any specific functionalities you want on your online store. The information you provide serves as the blueprint that guides the creation of your custom store.
Step 3: Receive Your Turnkey Store
Once the survey is completed, the Sellvia team swings into action. Leveraging their expertise and your specified preferences, they create a top-notch custom store designed to attract customers and facilitate smooth shopping experiences. This process will ensure that your store is ready soon, allowing you to launch your business as quickly as possible.
Step 4: Activate Your Store
After the creation of your store, the next step is activation. Sellvia offers a free training session to help guide you through this process. This session covers important topics such as how to launch your new website, how to import products, and strategies for effective selling. This hands-on training equips you with the skills you need to run your online store confidently.
Dropshipping as a Side Hustle: Ready, Set, Go!
In conclusion, starting a dropshipping business is a potentially profitable side hustle, and with Sellvia Pro, the process is seamless and virtually hassle-free. Sellvia Pro provides comprehensive support at every stage, ensuring that you have access to high-quality products, reliable logistics, and a robust platform. Additionally, you also get a community that's committed to your success and growth.
So, are you ready to embark on your dropshipping journey? With Sellvia Pro, you're only a few steps away from starting dropshipping as a side hustle. Start your journey today, and step into the world of ecommerce with confidence and the right support!