AliExpress dropshipping has let a huge number of people start a money-making business and change their lives for the better. Time passes, and ecommerce is now different. People used to spend lots of time and effort to start and run a dropshipping business, sort out products and suppliers, create product pages from scratch, and convince buyers to wait for their packages for months. Now it's all different due to the Sellvia ecosystem.
A new branch of AliExpress dropshipping
AliExpress dropshipping is a real catch. This is a kind of silver bullet. It helped people get their financial independence and live their lives the best they can. And it still works. It still works despite all the issues business owners have to put up with.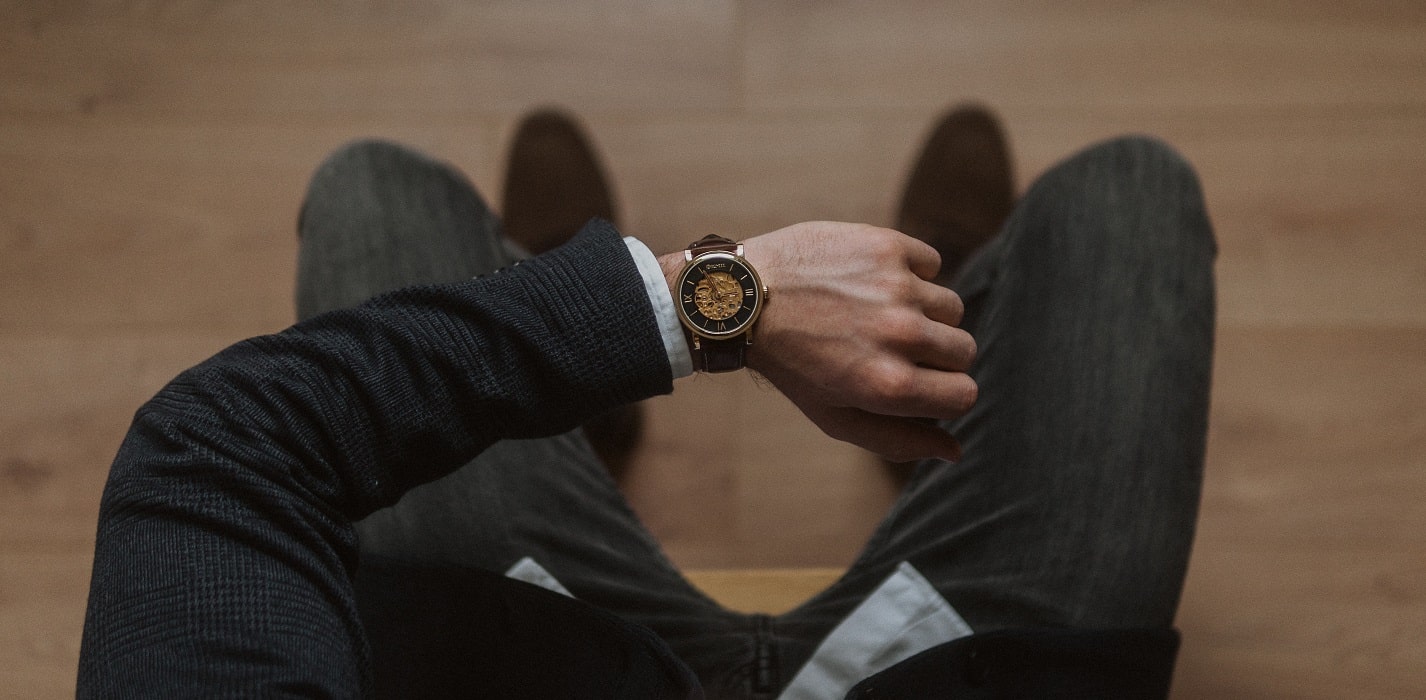 Customer focus is what matters. If you dream of building a large business people can trust, you need to know well what your customers want, and live up to their expectations. Speaking about the US market, an average American buyer wants to receive his or her package within 4 days after the order placement.
Shipping from China may sometimes disappoint: in most cases, it takes a month or more to deliver a package from China to the United States.
This is why people often ask for refunds. In practice, the most frequent reason for refunds is a long wait for delivery: in some days, buyers start doubting whether it's a good buy for them. At this point, they're close to canceling an order.
1-3 business days shipping won't leave them a chance to change their minds.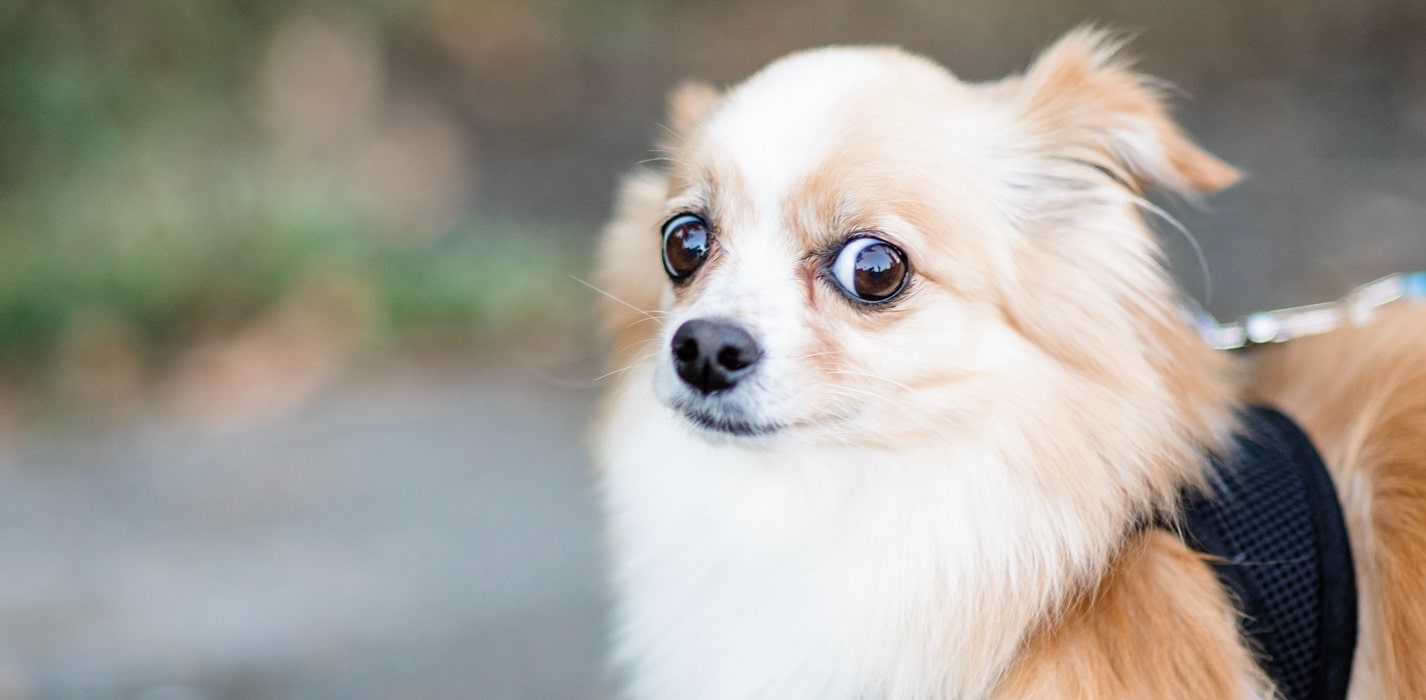 Don't you have to perform any extra tasks? Great! You've seen a product you want to sell and imported to your store in one click. Unfortunately, this isn't always the way you can do it.
Chinese suppliers don't care enough to create product pages for the items they sell.
It takes business owners long hours to import a product from Chinese marketplaces to your store, build a product page from scratch, create media materials, etc.
It would be a lot more convenient to have a one-click import option for your ecommerce store, wouldn't it?
This is an inevitable part of your business to promote hot products you sell. Have you just imported a top-selling product to your store? Fine! Make hay while the sun shines: you need to start promoting it as soon as possible. Yet, if you dropship from Chinese suppliers, a time lag is possible. And this time lag can be fatal.
Sink or swim: marketing is not a thing suppliers will help you with.
It always takes time and experience to design ad creatives. Business owners test several ad creatives to detect the one that works better. That's okay, but it can cost them too much money.
But if suppliers created marketing materials themselves and provided business owners with time-tested, proven-to-be-efficient solutions, anyone could start and grow a business and power his or her financial independence.
No subjunctive. There is such a supplier that lets business owners and newcomers discover new horizons — it's Sellvia!
Sellvia as a full-scale ecosystem to easily run a business with no effort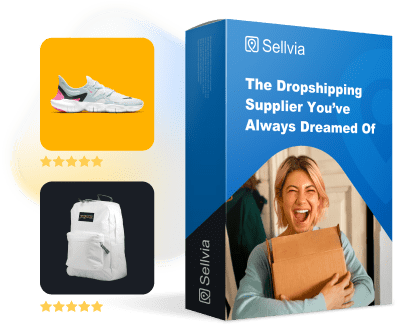 At Sellvia, we're committed to providing anyone worldwide with equal opportunities to start an ecommerce business from scratch for free and run it effortlessly.
A supplier? Marketer? Advisor? Sellvia is an all-in-one solution!
Sellvia is a full-scale ecosystem for you to start and run your business from a to z, with no necessity to attract extra resources and parties.
Fast shipping and order processing
Shipping from China? Too long. Sellvia is happy to provide you with dozens of thousands of trending items available at a California-based fulfillment center.
This is why, with Sellvia, you'll be able to keep your customers happy about 1-3 business days shipping over the USA!
How much time do suppliers from China need to process orders? Up to 2 weeks? Our team is glad to process all the orders within 24 hours. 1-3 business days delivery plus 1 day for order processing, this is the exact time US shoppers expect to receive their packages. Profit!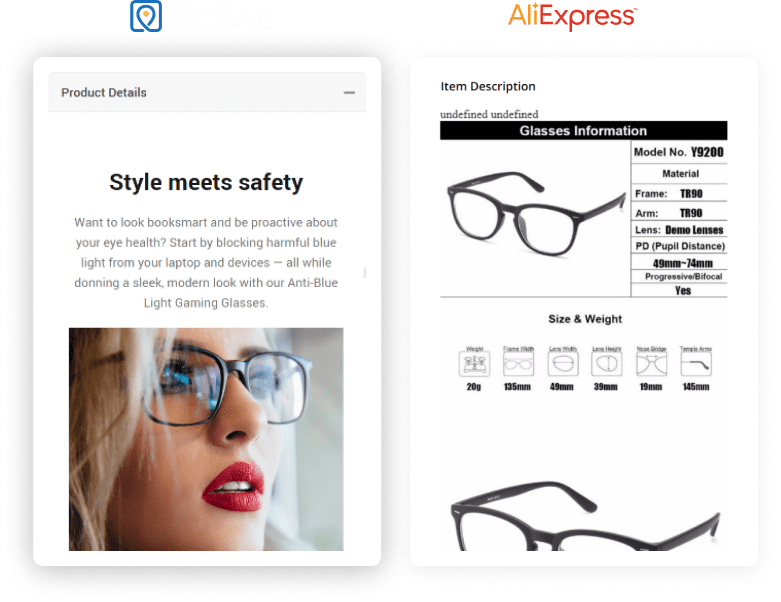 If you want something done right, do it yourself. Heard that? When you're in ecommerce, this is not always the case.
Ecommerce makes you invest time wisely. That's why, you'd better delegate some tasks to the ones you can trust.
Sellvia builds stellar product pages for each product from scratch, in a specific pattern. All of them have proved to be high-converting. So they'll definitely hook your customers up.
Our team knows first-hand how to build product pages that sell. That's why we're happy to share with you high-converting product pages for each product in our catalog. All you need to do is to import a product and voila!
High-converting marketing materials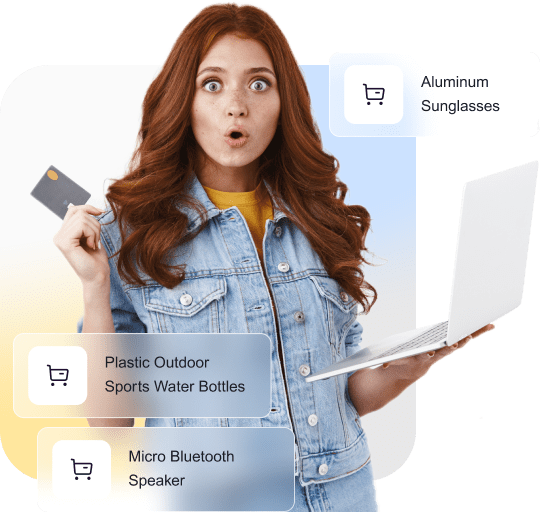 Are you eager to earn big? Great! Remember not to spend big!
It's effective to design and test ad creatives yourself. Unfortunately, it can take you too much time and funds you can spend on something more important for you.
At Sellvia, we've prepared time-tested marketing materials for you to launch ad campaigns on main ad platforms and even start email campaigns.
We've already spent money on that to let you save your funds. No sense in wasting it, right?
In hours of need, it's essential not stay alone. But how to grow a really large business, improve conversion, etc.?
This is simple advice that sometimes can play a crucial role in your success. That's why Sellvia not only provides its clients with a number of tools to improve their business performance, but we are also glad to take care of several aspects of your business management to let you relax and enjoy profits!
Sellvia is happy to help its clients with SMM and SEO, automate their businesses, set up email campaigns, and design a unique brand with one-of-a-kind products.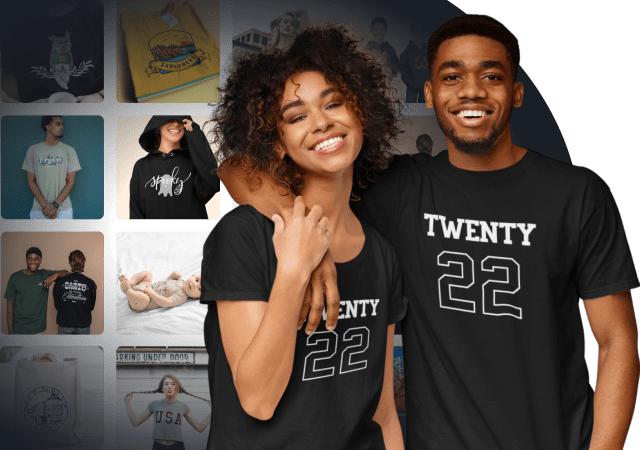 Are you eager to change your life for the better? With Sellvia, it's extremely easy to start and run your business to make your dreams come true. Do you already run an AliExpress dropshipping business, but you want more? Sellvia will help you open new horizons for your venture, new niches, new customers. Take your business to a whole new level with Sellvia. Hopefully, it doesn't cost you anything — you can give Sellvia a try TODAY & FOR FREE!