Getting into the ecommerce game can be tough. There's a niche and target market to consider. There's market research you have to do. And a website needs to be set up, customized, and tested. For some people this is a lot of work (but it's doable and scalable). But for some other individuals, the headwinds are just too much. Enter the turnkey ecommerce store. A solution that works for those who can do the work – and those who can't.
What is a turnkey ecommerce store?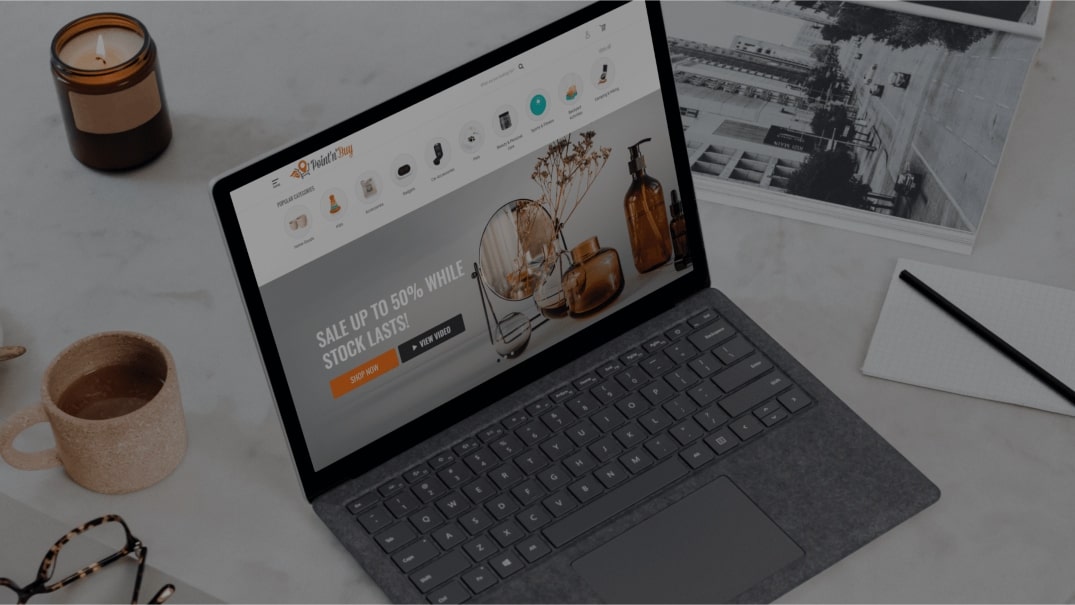 As the name suggests, it's a turn-and-open kind of online store – meaning it's ready to go the minute it's handed over to you. From menu layouts to product pages and crisp, detailed product pictures, everything is done and live. This way, you can start making money from day one — as soon as you receive your admin access!
What makes a turnkey ecommerce store so special?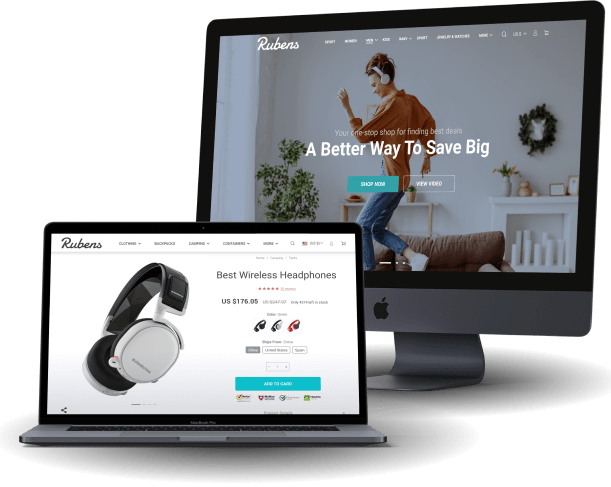 It can take weeks to a month (or longer, depending on your skillset and how many people you have working for you) to get an ecommerce site up and running. When you're eager to make money, time can be of the essence. Plus, if you can't do everything yourself for your site, you may need to hire people for help – which can add up in costs. That's why a turnkey website ensures at hand-off: you have a fully-functioning website with all the work done for you.
And of course, one benefit that can't be overlooked is a turnkey online store being your path to earning passive income — and if your site sees enough consistent sales, it can even become a full-time job. And you'll get there faster with a site that's up and running from the get-go.
What do you get with a turnkey ecommerce store from Sellvia?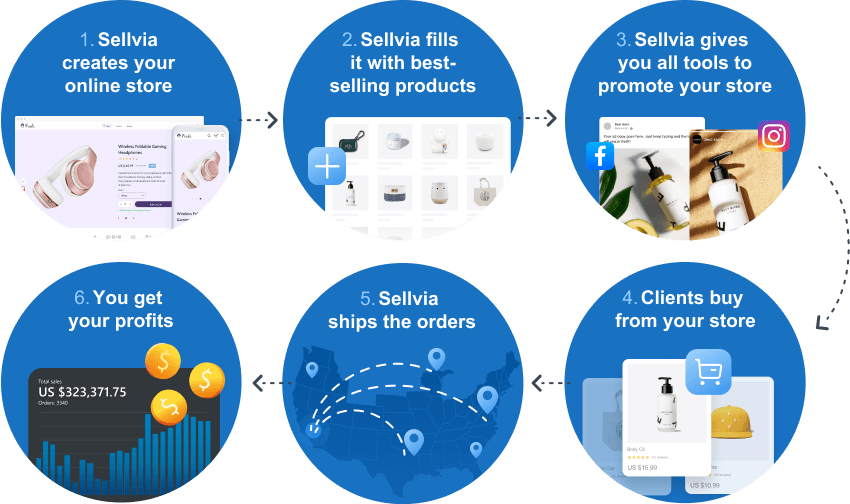 When you work with us for a ready-to-go store, we deliver over a decade of ecommerce and dropshipping expertise to you. We are in-sync with the latest design styles and layouts that are UX-friendly and proven to convert visitors to customers.
When ordering a Sellvia store, you get:
Personalized niche selection for your business
Your choice of website design and layout
Product selection that's based on current, of-the-moment sales trends
Wondering how your store will look? You're welcome to check out Sellvia Demo Stores — and see how beautiful and easy to navigate they are!
Our custom sites also include a user-friendly content management system/backend portal so you can track sales and manage items and site content.
What makes working with Sellvia different?
At Sellvia, we don't just hand off your website to you and wave goodbye. We stay ready. Alert. And always willing to help. Because even once your website becomes your own and you're running the show, your personal manager will always be available (as is our expansive team of experts) to help you – without charge.
And speaking of free, creation of a website with us also comes with detailed guides and course materials to help you sharpen up on marketing and business tactics.
And since marketing relies so much on paid ads, we also include imagery and copy (crafted by us) to help you stress less about ad creation.
You won't find these perks or extra help with other website-creating services.
And the best part is…
The whole store creation, development, and setup is free for you!
Spending $0, you get to try out, explore, and enjoy your state-of-the-art ecommerce store during the 2-week trial period — and see if you want to continue with it further on.
And trust us: you won't be willing to drop it.
Don't spend thousands on coders, designers, and order fulfillment
A turnkey ecommerce store is a fast-track way to running a well-oiled online business. It shouldn't (and doesn't have to) cost an arm and a leg to bring to life!
From auto accessories to kids' toys and home decor, any target niche is possible – and only Sellvia has the decade-plus of experience helping site owners make hundreds of thousands of dollars – with all the work done by our fulfillment warehouse (and nothing by you). A one-click free signup earns you a site that you don't have to spend any extra development and design funds on. You can start selling from day one.